U.S. Military in Europe Gets a New MBA Option
Francesca Di Meglio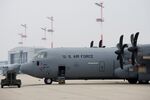 University of Maryland University College (UMUC) will begin offering an MBA this fall to U.S. military personnel and family members in Europe under a new U.S. Department of Defense contract worth an estimated $245 million.
The 10-year contract includes undergraduate liberal arts programs and graduate degrees in cybersecurity, homeland security, and social work, as well as the MBA. Maryland has been educating troops in Europe since World War II, but this will be the first time it offers an MBA. University of Phoenix previously taught the MBA course work to troops there. Representatives of the University of Phoenix and the Department of Defense did not return calls seeking comment.
A separate contract for Asia will be bid at the end of the year, said Maryland spokesman Bob Ludwig.
Those who are interested in pursuing the MBA will have a simple online application to complete before starting classes in the fall. Students who were in the middle of the University of Phoenix MBA will probably have the option to either transfer the credits to Maryland or finish with the Phoenix program, according to Inside Higher Ed.
Maryland will roll out the program at larger bases such as Ramstein Air Base in Germany and Aviano Air Base in Italy before moving it to smaller bases in the region, depending on demand once it is running, adds Allan Berg, senior vice president of overseas operations for UMUC in Europe and Asia. He expects that about 200 students will be enrolled in the program at a given time.
Mirroring Maryland's existing MBA program, this one will consist of seven six-credit seminars plus a three-credit introductory course. It will emphasize critical-thinking and team-building skills. Faculty members will be flown in from Maryland to teach courses. They'll try to make assignments relevant to the real-world experiences of students, which would mean drawing on the military in this case, says Robert Goodwin, chairman of the Business and Executives Programs Department at UMUC in Maryland.
"The focus is not just on what you know but what you can do," he adds. While the details of the program are still getting worked out, Goodwin says an example of this might entail having students identify ethical issues in business and how people might address them.
Courses will be delivered both face-to-face and as a combination of in-person and online learning. Tuition will be about $285 per credit hour. Courses will be taught by adjunct faculty who will be flown in from Maryland and live in the countries where they're teaching.
While the content of the program is basically the same as for civilians, faculty members may find themselves teaching classes at the crack of dawn—or in the wee hours of the night—to accommodate the military schedule. And classrooms aren't always traditional. Sometimes, says Berg, classes will take place in airplane hangars.
Join the discussion on the Bloomberg Businessweek Business School Forum, visit us on Facebook, and follow @BWbschools on Twitter.
Before it's here, it's on the Bloomberg Terminal.
LEARN MORE