Regulator Tells Banks to End Scuzzy Debt-Collection Tactics
By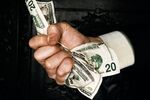 The Consumer Financial Protection Bureau is warning banks to be careful about how they pursue consumer to repay soured debts. The move fills a gap in oversight: Previously, the main law that oversees debt collection primarily covered third-party collectors that lenders may hire, as well as companies that buy debts to collect on their own behalf. The law, named the Fair Debt Collection Practices Act, didn't regulate banks that choose to collect the debts themselves.
Now the CFPB wants the banks it oversees to follow the same rules, which include a ban on using profane language when calling consumers and a requirement for accurate accounting of how much a borrower owes. The agency claimed supervisory oversight over the independent debt collectors and buyers last year.
The practices at banks have come under increased scrutiny, particularly how they collect credit-card debts. In the wake of the foreclosure robosigning scandal, American Banker reported last year that banks resorted to some of the questionable practices used in collecting on mortgages to try to recover unpaid credit-card debts. This included submitting signed documents to the court that hadn't been verified and misstating the size of debts.
The Office of the Comptroller of the Currency and the attorneys general of 13 states have both been investigating JPMorgan Chase's practices. Ahead of an expected crackdown, the bank quietly stopped suing consumers for unpaid balances. American Banker this month reported that by pulling back on collections, JPMorgan Chase has had a harder time recouping unpaid accounts than its peers have experienced.
The rise of the CFPB as a regulator in this area bodes poorly for additional banks that may have been overly aggressive in pursuing old debts.
Before it's here, it's on the Bloomberg Terminal.
LEARN MORE