After Safety Scares, Chinese Look to Mother's Milk and Other Alternatives
By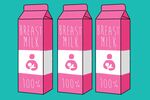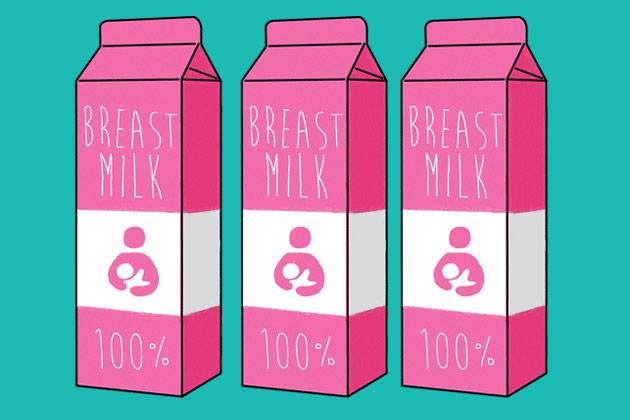 After years of scary cases of tainted milk injuring or even killing Chinese children, the search for safe milk has created demand for an unusual alternative: mother's milk. A company in Shenzhen, the city just across the border from Hong Kong, has paid wet nurses to provide milk not just for babies but for adults, according to a spate of recent stories in the Chinese media. It's a niche business, employing 15 women a month, according to Sohu.com. The women, who must be between the ages of 20 and 26, could make 16,000 yuan ($2,600) or more a month—nothing to sneeze at in a country where the average income for city dwellers was still below $4,000 last year, according to the official Xinhua News Agency.
All the media attention hasn't been good for the service, and last week the government ordered the company to shut down, according to French news agency AFP. So for the millions of Chinese who remain wary of local milk, the search is still on for alternatives.
Going to Hong Kong is no longer an option. The government there has cracked down after an outcry about chronic infant formula shortages brought on by dealers who were buying all the containers they could and reselling them across the border. Chinese demand for infant formula has led to shortages in Europe and New Zealand, too.
Imported formula is another option, but rising demand has pushed up prices. According to China's National Development and Reform Commission, prices are up 30 percent since the first high-profile scandal, which involved formula tainted with the industrial chemical melamine, in 2008.
To demonstrate that it understands the severity of the milk crisis, the Chinese government is trying to force foreign dairy companies to lower their prices. Abbott Laboratories, the Illinois company that makes the Similac and Pediasure brands of infant formula, will cut prices in China by as much as 12 percent, the company told Bloomberg News. That makes Abbott the fourth foreign company to cut prices in the past week, following Nestlé, Danone, and Royal FrieslandCampina. The NDRC is investigating all of them, along with other milk companies and New Zealand dairy cooperative Fonterra.
The government also seems to recognize the role outsiders may play in a more long-term solution. Foreigners, for instance, can help improve the quality of the dairy supply chain, reducing the potential for tampering. Nestlé, for example, has figured out how to source milk from China for everything other than its infant formula.
In another sign the government is keeping the door open to foreigners, the official China Daily newspaper reported that one of China's top dairy producers has "struck an agreement on production, including long-term strategic purchase and farm services," with Dairy Farmers of America. Inner Mongolia Yili Industrial Group and DFA may "set up a joint venture company or build new brands," Zhang Jianqiu, Yili's chief executive officer, told Shanghai Securities News. A spokeswoman for Kansas City-based DFA did not immediately respond to requests for comment on the China Daily report.
Before it's here, it's on the Bloomberg Terminal.
LEARN MORE