How Boeing Stays Steady When Tragedy Strikes
by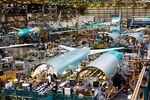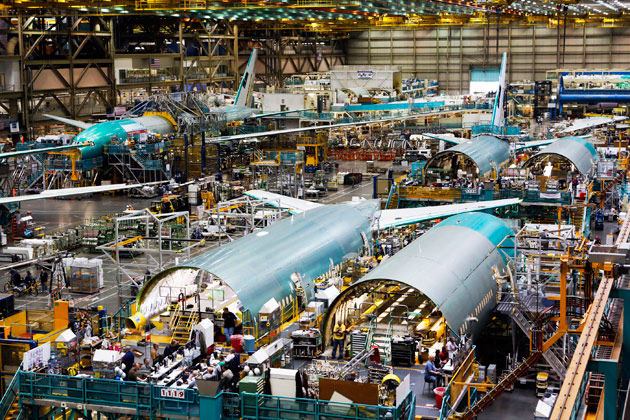 Even as investigators pick through debris and other evidence from Saturday's crash in San Francisco, Boeing shares are perhaps counterintuitively cruising near record highs today. The crash landing of one of the company's 777 planes left two people dead in what is being reviewed as a potential instance of pilot error.
This isn't the first time in recent years that the planemaker's shares have been steady in the wake of a headline-grabbing disaster. Investors were similarly unshaken in January 2008 when a British Airways 777 with ice-clogged fuel lines crashed short of a London runway. Boeing shares shed about 2 percent of their value that day but climbed back to their previous level in less than two weeks. More recently, Boeing stock has been ascending even as its new 787 model was grounded after a series of startling battery fires; shares are up almost 40 percent in 2013. So why are Boeing investors so stoic in the face of turbulent news?
Boeing in general, and the 777 in particular, was in a sweet spot before Saturday's tragic crash. It now appears the plane is unlikely to have caused the wreck on San Francisco's runway, which will leave the 777 with a virtually untarnished safety record as it is set to pass the 747 as the company's second-best-selling jet. It is, as a result, one of the only planes certified by the FAA to fly up to 5.5 hours from the nearest airport—an edge that has generated orders from carriers with long, remote routes. As Boeing pulls back on production of its 767s and 747s, it is pushing the throttles on its 777, with some 1,100 shipped to date and nearly nine new planes made each month.
Investors appear to be betting on long-term growth in the airline industry, and that steadies shares in the face of what might otherwise be adverse news. Just last month, Boeing upgraded its 20-year forecast for airplane demand, estimating that the worldwide fleet will double to serve the middle-class of China and other developing markets. Airlines and cargo carriers will need to buy 35,280 new jets in the next two decades, according to the company.
Before it's here, it's on the Bloomberg Terminal.
LEARN MORE