Closeted Skeletons Complicate the Legalization of Online Gambling
By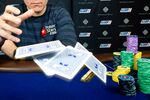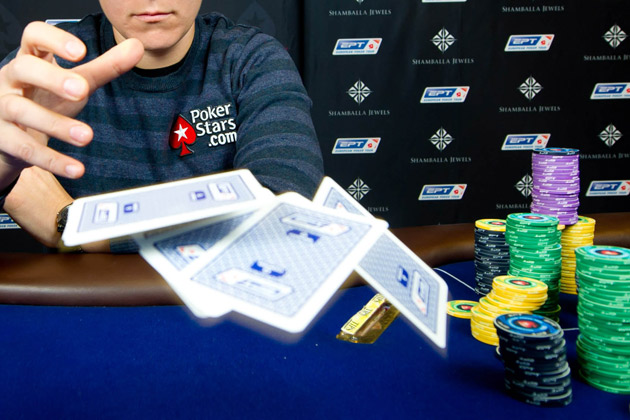 Here's one challenge for states trying to create legal online gambling industries: Many of the companies that know best how to run Internet gambling operations have closets full of skeletons. Regulators in New Jersey will soon show how forgiving they're willing to be, when they consider whether to approve a deal announced this week by PokerStars to run an online poker operation in partnership with Resorts Casino Hotel, a struggling Atlantic City casino.
The state needs the action. New Jersey Governor Chris Christie has some optimistic—maybe unrealistic—projections for how much money the state will pull in from online gambling. According to Christie's budget, New Jersey will bring in $160 million by taxing virtual wagers in the upcoming fiscal year. To do so, regulators will have to license the companies prepared to offer online gambling. This group doesn't appear to include any Atlantic City casinos, which lack the Internet chops to immediately create online operations sufficiently effective or safe to pass muster.
PokerStars certainly knows how to get the money flowing. It is "the one company that everyone in the business of Internet gambling should try to emulate," according to Jim Quigley, president of market research group U.S. Gaming Survey. "They have the largest market share, the most capitalization, and by far the best poker product," he told the Off Shore Gaming Association earlier this year.
PokerStars also has a troubling record in the U.S. for the way it did business after the passage of the Unlawful Internet Gambling Enforcement Act (PDF) in 2006, tightening regulations. Many gambling companies stopped providing services to customers in the U.S. at that time. In 2011, however, PokerStars was among the online poker operations shut down by the U.S. Justice Department. The company eventually reached a deal with the federal government to pay users who still had money in its system, and it then went on to acquire Full Tilt Poker, its largest competitor. The company admitted no wrongdoing and was not precluded from seeking state licenses for online gambling.
That's not to say the company will be granted any state licenses. Late last year, PokerStars cut a deal with Colony Capital to acquire the Atlantic Club casino, which was on death's doorstep. But the American Gaming Association, a trade group representing casinos, filed an objection with U.S. regulators, saying that PokerStars's "deceit, chicanery and the systematic flouting of U.S. law" should disqualify it from doing business in New Jersey. With the licensing process bogged down, Colony pulled out of the deal; the two companies are still in court.
PokerStars argues that its opponents are self-interested and their objections should be taken with a grain of salt. The American Gaming Association, after all, isn't a good government group; it represents casinos that know they don't have products to compete with those of the online poker companies, for now at least. By keeping a company like PokerStars out of the market, the old-school casinos may be able to buy time to build their own systems. "These are matters for expert regulators to determine, not self-interested partisans picking a public fight," said Eric Hollreiser, a spokesman for PokerStars. It's not clear why the company thinks it has a better chance this time around.
This isn't necessarily about a single company. You'd be hard-pressed to find an online gambling company with a squeaky-clean past. Bwin.party, for example, recently settled a suit with the state of Kentucky, which had sued it for taking illegal bets. Legislation in Illinois would bar companies that have taken online bets in the last 10 years, which would include companies like 888 Holdings, which stopped operating in the United States after the 2006 law.
People within the gambling industry believe that there will be a huge first-mover advantage in online gambling. Once poker players flock to one platform, it will be hard to lure them to another because the softest games—in which players hold weak cards the longest—will almost certainly take place on the sites with the most people. New Jersey's online gambling system is scheduled to be operating by later this year, and maneuvering for position is likely to be intense until then. The stakes, as they say, are high.
Before it's here, it's on the Bloomberg Terminal.
LEARN MORE