Gauging Small Business Hiring in June
by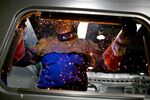 The U.S. economy added 195,000 jobs in June, according to the U.S. Bureau of Labor Statistics, beating the median forecast in a Bloomberg survey of economists. Assessing how much small employers contributed to the pickup is tricky, largely because the definition of "small business" is a slippery thing.
Automatic Data Processing reported that companies with fewer than 50 employees hired 84,000 workers last month, a total that beat economists' forecasts and was the highest since February.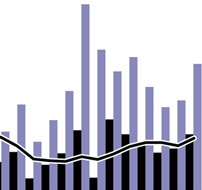 Other surveys on small business hiring were less encouraging. Hiring was down by a slim margin, according to the SurePayroll Small Business Scorecard, though respondents' confidence remained high, repeating last month's results. The average company in the survey had eight employees.
Though down slightly, small business hiring was essentially flat for the second straight month, according to a survey of 662 member firms of the National Federation of Independent Business. About 90 percent of NFIB members have fewer than 20 employees.
As is his habit, NFIB Chief Economist William Dunkelberg said that "uncertainty about the health-care law continues to have a negative impact on small business" in a statement announcing his group's jobs report on July 3.
The unemployment rate for self-employed, unincorporated, and unpaid family workers was 5 percent—the same as in June 2012, according to the Bureau of Labor Statistics.
It will be interesting to see if small business hiring picks up now that the Obama administration has delayed implementing a provision in the Affordable Care Act that would have required businesses with at least 50 workers to provide health coverage to employees beginning next year.
Before it's here, it's on the Bloomberg Terminal.
LEARN MORE