B-Schools Get Serious About Writing
Francesca Di Meglio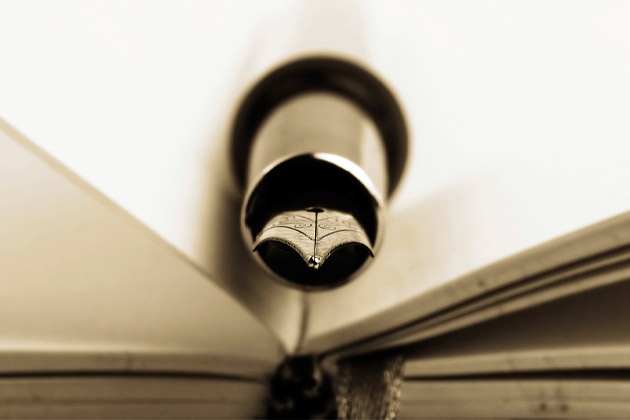 Everyone knows that MBA students need to be good with numbers, so why isn't it the same with words?The fact is, many students come to business school with writing skills that are lacking, and few MBA programs do much to improve them.
"Both oral and written communication are as important today as they were 30 years ago," says Angela Lee, executive director of academic integration at Columbia Business School and a 2007 CBS graduate. "Since we're meeting less and less, you could argue that written communication has become more important."
A handful of MBA programs make sure graduates know how to write.
At Vanderbilt University's Owen Graduate School of Management, about 10 percent to 15 percent of incoming students have difficulty writing clearly and concisely and using correct grammar, says Kimberly Pace, a professor who runs the Owen Communications Program. She adds that only two to three MBA students each year—out of about 175—are exceptional writers, and they usually come from fields such as journalism.
Owen launched the Vanderbilt Communications Academy last fall to help first-year MBA students improve their writing. While a management communications course focuses on presentation skills and developing your executive brand, the Communications Academy homes in on writing. Students take a writing assessment test and meet one-on-one with a writing coach who helps them choose the workshops appropriate for them. Students are asked to participate in a minimum of five workshops, which include e-mail writing and creating documents such as charts. The work is neither graded nor for credit. The lab is open to anyone looking for one-on-one feedback.
The school is embedding writing coaches into courses. For example, toward the end of the year, when most students will already have participated in the academy, writing coaches critique one of their assignments in the Business and World Economy class. The goal for next year is to have writing coaches embedded in any class whose professor wants them, says Pace.
"The incentive we gave students to participate in the academy was their résumé," she says. "I posted job descriptions and highlighted in each where they described the need for communication skills."
Columbia Business School offered a course named the Leader's Voice, about communicating to lead, for the first time last spring. It helps students understand their audience, test skills such as writing and public speaking, and troubleshoot problems such as a contentious meeting or a disagreement with colleagues, says Lee. She adds that students also learn about how to communicate properly in social media.
University of North Carolina's Kenan-Flagler Business School has for about 10 years offered an elective, Advanced Business Writing, for second-year students. It has always been popular, writes Heidi Schultz, a professor who designed the course, in an e-mail. In 2012, the course was offered in two sections to about 80 students, four times as many as could take it when it launched. In August, the school will offer a similar course that is adapted for students who count English as a second language.
"MBA students need strong writing skills," writes Schultz. "Indeed, students are not simply exchanging casual information that tweets and informal e-mail messages might allow. They are selling products, services, and ideas to busy, distracted readers."
Join the discussion on the Bloomberg Businessweek Business School Forum, visit us on Facebook, and follow @BWbschools on Twitter.
Before it's here, it's on the Bloomberg Terminal.
LEARN MORE