An Unexpected Blow to Obamacare
By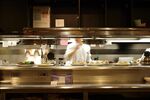 Yesterday, Mike Dorning and Alex Wayne of Bloomberg News broke the story that the Obama administration will delay for one year a crucial provision of the new health-care law. The "employer mandate" requiring companies with 50 or more workers to offer health insurance to full-time employees or pay a fine won't go into effect until 2015.
At the broadest level, this is a blow to the Obama administration, which has fought continuously to preserve the law against court challenges, political attacks, and Republican efforts to block or undermine its enactment, which was supposed to take place next year. It's also a victory for businesses—especially chain restaurants—that had vehemently criticized the mandate as a measure that would force them to fire workers or cut them to part-time status to avoid being fined.
But it's not yet clear how serious a blow this is to Obamacare, since most large employers—about 90 percent—already offer health-care insurance to their employees. The individual mandate requiring Americans to carry health insurance or pay a fine remains in effect. In a blog post, the Obama administration claimed that the delay was imposed merely to allow time to simplify the reporting process for large employers. Business groups still claimed a victory. "The administration has finally recognized the obvious—employers need more time and clarification of the rules of the road before implementing the employer mandate," Randy Johnson, a senior vice president at the U.S. Chamber of Commerce, told Bloomberg.
As writers such as Josh Barro and Ezra Klein have pointed out, health-care economists tend to take a dim view of the employer mandate because it encourages businesses to pass over the kind of poor and middle-class workers who need health insurance and who quality for government subsidies. Instead, it encourages companies to favor wealthier workers, who don't need health insurance—and who therefore, under the law, don't expose employers to a penalty. Economists also echo the claims of restaurateurs that the mandate will provide an incentive to convert full-time employees to part time.
Although the Obama administration has not signaled its intentions, it's possible that the delay could be used to address this shortcoming. An earlier version of the mandate measured the percentage of an employer's payroll that was spent on health insurance, rather than the number of workers, and thus carried no incentive to penalize full-time workers.
Or it may simply be that the law is too onerous and complicated to enact in a timely manner, a worrying sign for Democrats. Delaying implementation of the employer mandate until 2015 may provide a small political benefit to Democrats, since problems with implementation would not crop up until after the midterm elections. But ultimately, the delay is bad news for the White House because it confirms that there are problems with a law that is supposed to be the president's crowning first-term achievement.
Before it's here, it's on the Bloomberg Terminal.
LEARN MORE