pursuits
The Great Hospitality Three-Way: How Hotels Really Work
By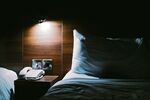 As of yesterday, five big resorts, including the Homestead in Virginia, Barton Creek in Austin, Tex., and La Costa in Carlsbad, Calif., shed their independence and joined Omni's Resort Collection. Business travelers encounter this all the time: A hotel they'd been staying at for years suddenly changes brands. What used to be a Westin is now a Wyndham. A Hyatt becomes, almost overnight, a Marriott.
Brand changes are often the only visible result of what is usually a three-way transaction that defines how hotels are owned and managed today. Scratch the marble-and-brass surface of today's hotels, and things are trickier than they may appear.
Think of a hotel in three parts. There's the actual property, the management of that property, and the brand that flies its flag at the top of the property. To start with, the physical asset itself is probably owned by a REIT or some other landlord. These are not hoteliers.
Your hotel may not run your hotel. Say you're staying at Wyndham's Parc 55 hotel in San Francisco, or Westin's Washington, D.C. City Center hotel. In both cases, neither Wyndham nor Westin are actually running the hotel on a day-to-day basis. They are franchisors, putting their name on the front of a hotel and backing it up with global reservations, marketing, and advertising. In this case, the Westin's day-to-day management is handled by Interstate Hotels & Resorts. The Parc 55′s management is handled by the property owner, Highgate Holdings. To be sure, many chains continue to manage properties that sit under their flags, "particularly in the upper end of the market," says Scott Berman, who heads up PwC's U.S. hospitality practice. But the trend is toward branding only and leaving the management to someone else. The Wyndham brand now has approximately 7,380 properties under its umbrella; it neither owns nor manages any of them.
Hotels switch brands all the time. Consider New York's Essex House hotel: The art deco skyscraper has had giant, six-story high red neon letters on the top of its tower spelling out "Essex House" since 1932, but the brand affiliation on the awning below has changed repeatedly. From 1969 to 1985, it was a Marriott. Then it was a Nikko Hotel (a hotel chain affiliated with Japan Airlines, and part of Japan's mid-80s push into New York real-estate that got people all atwitter) until 1999. It then became a Westin, then a Jumeirah (part of the Dubai Group, an investment arm of Dubai's royal family) in 2005. Now it's a JW Marriott.
Owners and brands don't always get along. Oftentimes, a change in branding is due to something simple, such as the expiration of a contract or a change in ownership of the property. Sometimes the split is more acrimonious. Making improvements to the rooms? Adding Wi-Fi to the hotel? All that is paid by the owner of the property, not the brand—but it's the brand that makes those demands. "The brand may decide that all bathrooms must now have TVs installed," says Jan Freitag, a senior vice president at STR Global, a travel-data research firm. "Adding a TV to every bathroom is expensive, and the owner is going to say, 'Show me how this is worth it to me." Because of the slow economy, brands became more lenient about upgrades, but that's changing, says Bjorn Hanson, the head of New York University's Tisch Center for Hospitality. "Some owners don't want to spend the money, so they don't renew the management contract."
Sometimes, the owner simply finds a better deal. In a recent article, travel-industry writer Joe Brancatelli writes about how one group of hotel properties, owned by real-estate concern FelCor, switched from the Holiday Inn brand to brands controlled by Wyndham. FelCor had to pay $30.7 million to end its relationship with Holiday Inn, Brancatelli writes, but Wyndham offered more than $100 million in incentives and guarantees over a 10-year period to make the switch.
Bonus: That Beanie Baby guy owns some nice hotels. If you stay at the Four Seasons Hotel in New York and you have more money than King Farouk, you may hole up in the Ty Warner Penthouse, a 4,300 square-foot aerie on the 52nd floor that was recently renovated to the tune of $50 million (nightly rate: $40,000). The suite is so named because Ty Warner, the inventor of Beanie Babies, owns the building that's occupied by the Four Seasons. He also owns the San Ysidro Ranch in Montecito, Calif., Rosewood's Las Ventanas al Paraiso in Los Cabos, Mexico, and the Sandpiper Golf Club in Santa Barbara, Calif.
Keep all this in mind the next time you make your travel plans. You may have booked a room at a Hilton, but it could be a Marriott by the time you get there.
(
Corrects quote from Scott Berman and room rate for the Ty Warner Penthouse.
)
Before it's here, it's on the Bloomberg Terminal.
LEARN MORE