Emerging Markets Beyond the BRICs
Harold L. Sirkin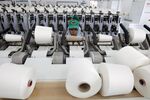 In late April, Jim O'Neill retired as chairman of Goldman Sachs. The 56-year-old British economist, among other accomplishments, left his mark on the still unfolding globalization story by coining the acronym BRIC, referring to the four rapidly developing nations—Brazil, Russia, India and China—that seemed ready a decade ago to challenge the economic supremacy of the United States, Japan, and Western Europe.
Since O'Neill invented the term in 2001, the BRICs have evolved in very different ways and have developed at very different rates. While China's economy continues to boom, though off its torrid pace of a few years ago, Russia's economic growth rate slowed last year to an estimated 3.4 percent, according to its Federal Statistics Service—down from 4.3 percent in 2011 and 4.5 percent the year before. Brazil's gross domestic product grew just 0.9 percent in 2012, while India's expanded at a 5 percent rate.
The four countries have very different sources of strength. Brazil and Russia, for example, are blessed with abundant natural resources, while India and China are blessed with abundant labor—though, as I've noted recently, Chinese labor is neither as abundant nor as cheap as it used to be.
As O'Neill bows out, perhaps a bigger story than the BRICs today—one that deserves more attention in the board room—is the large number of countries that are now competing with the BRICs, even outpacing them, often for the same reasons the BRICs have done well.
What this means, looking ahead, is that corporate executives, as they review their global plans, have more options than ever before available to them.
Turkey, for example, despite the recent violence there, is a country with great promise, with a very modern and diversified economy straddling Europe and Asia. It has a rapidly growing high-tech sector and a strong banking sector. Its GDP, which averaged 9 percent growth in 2010 and 2011, expanded at a significantly slower 2.2 percent last year. This was neither unexpected nor unwelcome in view of the European debt crisis.
Mexico, whose 2012 GDP growth rate was 4 percent, is a natural fit for U.S. companies, with its close proximity to the U.S. and with free trade agreements (PDF) not only with the United States and Canada, but with Chile, Costa Rica, Colombia, El Salvador, Guatemala, Honduras, Nicaragua, Peru, Israel, Japan, and the EU. Manufacturing is developing rapidly, with a focus on appliances and automotive clusters. Mexico's standard of living continues to grow. While violence is still a concern, companies have learned how to work around it.
Indonesia is the world's fourth most-populous country and Southeast Asia's largest economy, with a rapidly growing consumer sector. It has a developing labor force and relatively low wages. As the 2013 Index of Economic Freedom notes, "President Susilio Bambang Yudhoyono has attacked corruption and tried to encourage much-needed foreign investment," which bodes well for the future. Indonesia's GDP grew 6.5 percent in 2011 and an estimated 6 percent last year.
Other rapidly developing economies that are blessed with abundant natural resources and appear well positioned for sustained growth include the Republic of Congo, Guinea, Kazakhstan, Mozambique, Niger, Nigeria, Sierra Leone, Tajikistan, and Zambia.
Panama will benefit from the expansion of the Panama Canal. Cambodia and Vietnam are taking advantage of their labor markets, becoming significant export centers. And in Europe, don't overlook Estonia, Lithuania, and the Czech Republic. Since shedding the Soviet yoke, they have all liberalized their economies, now ranking among the freest in the world.
The BRICs are good places to start, but there are significant opportunities for companies elsewhere, too, based on specific needs.
The choices executives make today will lock in the advantages they enjoy 10 years from now. That's why it's so important to look beyond the BRICs.