Citadel Cuts Six People From Asia Equities Investments
Bei Hu and Zijing Wu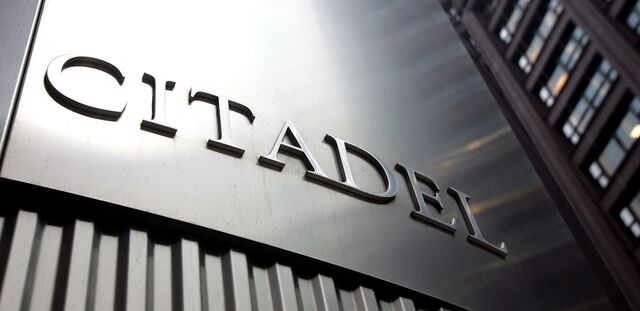 Citadel LLC, the $15 billion hedge-fund firm founded by Kenneth Griffin, cut six Hong Kong-based people from its team focused on Asian equities, about a year-and-a-half after expanding the group.
Fund managers Raymond Shu and Agus Tandiono are among those who left the company, said Katie Spring, a spokeswoman for Chicago-based Citadel. She declined to comment further.
Citadel is returning to its past practice of overseeing Asian equity investments from Europe and the U.S., which a review found to be more efficient, said a person with knowledge of the matter who asked not to be identified because the information is private. The firm will retain its Hong Kong office, home to a team that seeks to profit from macroeconomic themes and a securities business, the person said. Citadel will continue to invest in stocks in the region.
Global hedge-fund managers periodically have trimmed or closed operations in Asia to refocus on larger markets and cut costs. Citadel has made at least three rounds of job cuts in the region since late 2008.
The MSCI Asia-Pacific Index has retreated almost 9 percent since reaching a 2013 peak on May 20, trimming this year's gain to 2 percent and trailing the MSCI World Index's 8 percent advance.
Tandiono, Shu
In December 2008, Citadel closed its Tokyo office and scaled back other Asian operations, eliminating 37 jobs, or more than half it had in the region. It dismissed four members of its Asian merchant-banking division in 2010. Citadel won a license from Hong Kong's Securities and Futures Commission to manage assets as early as October 2005.
Tandiono first joined Citadel in early 2006 as an analyst and became head of Asia equities later that year. He rejoined in early 2012 as Citadel expanded its Asia-based equity team after leaving in 2008 amid a reshuffle of the regional business.
Shu previously worked for TPG-Axon Capital Management LP, the hedge-fund manager led by former Goldman Sachs Group Inc. partner Dinakar Singh, and Highbridge Capital Management LLC, before joining Citadel in May 2011, according to licensing information posted on the website of the SFC.
Citadel's equities group has undergone management changes in the past year after Steve Weller, co-head of global equities, left in February as the firm picked Brandon Haley to run the unit alone. Weller and Haley oversaw the group with Jeff Runnfeldt, who departed in August.
Citadel posted a 1.3 percent gain last month in its largest funds, extending this year's return to 7.6 percent.
Before it's here, it's on the Bloomberg Terminal.
LEARN MORE