U.S. Manufacturing Is Still Weak, but It's Better Than China's
By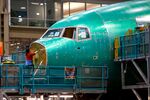 U.S. manufacturing activity grew ever so slightly last month, with the June Institute for Supply Management Purchasing Manager's Index notching up a small gain to 50.9. (The PMI is considered the best indicator of manufacturing activity. Anything above 50 indicates growth.) Manufacturing activity has now expanded in five of the first six months of 2013.
While June's PMI is the best number since March, there are plenty of weak spots.
Most notable, manufacturing employment fell to 48.7, its first contraction since September 2009. That could spell trouble for Friday's June payrolls number. Manufacturing employment has diverged from broader private-sector job growth since 2011. After leading the economy out of the recession in 2009 and 2010, creating more than 500,000 jobs along the way, manufacturing employment has essentially turned into a headwind. For more than a year, the number of people employed by manufacturers has basically been flat. Since March, manufacturers have shed 17,000 jobs.
Even more telling is that while employment fell, June production jumped to 53.4, from 48.8, one of the steepest one-month climbs over the past five years. This may be a matter of timing, but the broader trend is obvious: U.S. manufacturers are doing more with fewer employees.
Despite the dip in employment, manufacturing could be poised for a decent second half of the year. New export orders jumped to 54.5. And last month orders for durable goods rose more than forecast, a sign that manufacturers enjoy demand for their stuff.
The real concern is China, where manufacturing activity slowed to a four-month low last month and is now just barely growing. The data pulled markets in Asia lower on Monday morning, off fears that China's economy is now slowing down faster than anticipated. That could have huge implications for the global economy. "China seems to be the biggest risk for markets now," Nader Naeimi, Sydney-based head of dynamic asset allocation at AMP Capital Investors, told Bloomberg on Monday morning. "If growth slows too much, unemployment will rise and this will lead to social unrest."
Before it's here, it's on the Bloomberg Terminal.
LEARN MORE