business
Extra, Extra Cheap! Five Buyers Who Might Pay $100 Million for the Boston Globe
By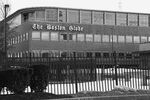 The bidding for the Boston Globe has been anything but brisk. Its corporate parent, the New York Times Co., was said to have collected only about five bids by Thursday's deadline.
And it probably wasn't price that narrowed the field. The bids were all in the range of $100 million, according to Bloomberg News. The Times Co. paid $1.1 billion for the newspaper in 1993, so this transaction is likely to bring just pennies on the dollar for the current owner. Making matters worse from a return-on-investment perspective, the winning buyer will also take possession of the Worcester Telegram & Gazette, which the Times Co. acquired for $300 million in 2000.
By some measures a $100 million bid is cheap, even in the soggy newspaper business. The purchase price represents just one-quarter of the Globe's annual revenue and roughly five times its earnings before interest, taxes, depreciation, and amortization. In comparison, the New York Times is valued at about 80 percent of annual revenue and almost eight times Ebitda. Gannett, by contrast, with 81 newspapers and a slew of TV stations, has a market value slightly higher than its 2012 revenue.
Muddying the view of what the Globe is worth is some $110 million in pension liabilities. If the Globe's buyer has to assume those in the deal, $1 might be a steep sticker price, let alone $100 million.
The deal is so lean, in fact, it appears to have spooked even the titans of Boston business, who could use the storied property as an ego-boosting tax write-off. The roster of bidders doesn't include any Kennedys or Romneys or Johnsons, the family behind the Fidelity empire. Also absent from the list: Amos Hostetter Jr., the Harvard Business School graduate who founded Continental Cablevision, and former General Electric Chief Executive Officer Jack Welch. Here's a look at those reportedly still in the paper chase:
• Jack Griffin and two members of the Taylor family, which sold the Globe to the Times Co. Griffin, a Boston College alumnus, was former head of magazines at Meredith, the Iowa-based publisher of Better Homes and Gardens and Family Circle. He also had a short tenure as CEO of Time Inc..
• Robert Loring, founder of Revolution Capital, a Los Angeles firm that has a private equity arm and advises on mid-market M&A deals. Revolution bought the Tampa Tribune for $9.5 million in October 2012. Loring is a Massachusetts native and alumnus of Boston College.
• Rick Daniels, ex-president of the Globe, and Heb Ryan, a partner at private equity firm Boston Post Partners. With more than 23 years at the Globe, Daniels might know the asset better than anyone. He's also a product of Boston public school and Northeastern University.
• John Gormally Jr., president of Gormally Broadcasting, a Springfield (Mass.)-based company that owns a number of TV channels and publishes BusinessWest journal, which covers Western Massachusetts.
• Shannon Liss-Riordan, a Boston attorney whose firm, Lichten & Liss-Riordan, represents employees in class-action labor disputes. She's famous for winning a $14 million judgment against Starbucks for violating a state law that prevents supervisors from raiding baristas' tips. Liss-Riordan is Crimson all the way—Harvard undergrad and Harvard Law.
Before it's here, it's on the Bloomberg Terminal.
LEARN MORE