business
Clues to How the SEC Is Thinking About Crowdfunding
By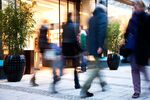 Equity crowdfunding, the fundraising mechanism that would allow entrepreneurs to sell stakes in their companies to small investors, is in regulatory limbo. The Securities and Exchange Commission has yet to finalize rules allowing companies to sell shares over crowdfunding portals. That hasn't stopped the ranks of companies seeking to profit as middlemen from swelling.
Of course, the proliferation of equity crowdfunding portals doesn't mean that most entrepreneurs actually see the mechanism as a useful way to raise investment funds.
Equity crowdfunding hasn't taken off in Kansas or Georgia, despite state laws that make certain forms of equity crowdfunding legal. One reason for the slow-adoption of the much-hyped practice is that it's taken entrepreneurs and investors time to understand complex rules. Another reason: There appears to be a disconnect between the types of companies that crowdfunding is best suited for and the types of companies that the most active investors are interested in.
Restrictions limiting the amount of money that companies can crowdfund—and in the case of Kansas and Georgia, limitations on the amount investors can put into a company over a crowdfunding portal—makes the mechanism less attractive to tech startups that have the potential for high growth. The small, local businesses that may have more use for equity crowdfunding are likely to be less interesting to investors seeking large profits.
These aren't new observations, but Yin Wilczek's story for Bloomberg BNA on a panel hosted last week by the Minority Business RoundTable does a good job focusing the matter. The story is behind a paywall, but here are four paragraphs on how SEC officials are thinking about equity crowdfunding:
SEC officials at the panel told the audience that they are aware of concerns over the future of equity crowdfunding. Gerald Laporte, chief of the SEC Division of Corporation Finance's Office of Small Business Policy, suggested that "there may be categories of businesses " for which equity crowdfunding has more potential, such as businesses "that need a customer base. "
For example, crowdfunding investors could be tapped by chef to fund new restaurants or by people who want to set up medical clinics in rural areas, Laporte said. Individuals who are fans of the chef, or who want a clinic in their vicinity could invest in the crowdfunded securities, then guarantee the success of the
ventures by visiting the new restaurant or clinic, he said.
Leila Bham, special counsel in the SEC's Division of Trading and Markets, also said the division is working on a "streamlined approach for crowdfunding broker-dealers and funding portals. The SEC is trying to write the rules in a way that will make crowdfunding a success, she said.
Bham further urged the audience to weigh in on the rulemaking, noting that "we haven't heard enough from the small businesses that may want to use this " for their funding needs.
Before it's here, it's on the Bloomberg Terminal.
LEARN MORE