B-Schools Are Speaking the Language of Business
by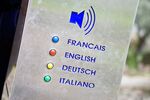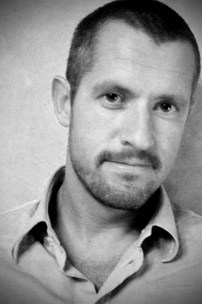 A guest post from Matt Symonds, chief editor of MBA50.com, a website dedicated to the world's outstanding business schools. He is also director of Fortuna Admissions and co-author of ABC of Getting the MBA Admissions Edge.
A growing number of business schools seem to be taking the view that a degree of fluency in at least one other major language is essential for the next generation of corporate leaders, despite the fact that most of their international programs are now conducted in English.
One of those committed to this trend is the Moore School of Business at the University of South Carolina. Its international MBA program puts students through intensive language training starting with a one-month introductory module, backed up by between four months and a full year of immersion overseas.
Options range from the "usual suspect" languages of Western Europe to altogether tougher—if arguably now more important—prospects such as Arabic or Mandarin. The idea is to enable graduates to operate comfortably in a business environment in at least one new language, but the school also actively encourages them to go the extra mile and acquire familiarity with a third or even fourth.
In Europe, every London Business School MBA student must achieve competency in one language other than English by graduation, while INSEAD requires candidates for the France and Singapore campuses to demonstrate at least a practical knowledge of another language before starting the program and a basic knowledge of a third language before graduating.
Of course, learning a language tends to be easier the younger you are, so we're also seeing more and more "pre-experience" master's programs with this multinational, multicultural, multilingual approach. The CEMS alliance, for example, embraces 28 schools around the globe and offers students the opportunity to study at up to three of them in its Master's in Management program. Perhaps not surprisingly then, the MIM students are able to operate in three languages by the time they graduate.
Brian Rolfes, global recruiting partner at management consulting firm McKinsey, a CEMS corporate partner, says the effort to master a foreign tongue is worth it. "Understanding cultural nuances and having the ability to connect with colleagues, clients, and the community in a truly personable manner sets our consultants apart," he says. "Those skills come with language fluency."
In a global business environment, they're also skills that can make the difference between a good performance and a truly great one.
Join the discussion on the Bloomberg Businessweek Business School Forum, visit us on Facebook, and follow @BWbschools on Twitter.
Before it's here, it's on the Bloomberg Terminal.
LEARN MORE