The Return of the Nefarious Up-Charge for Whiskey, Neat
by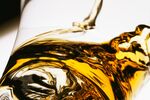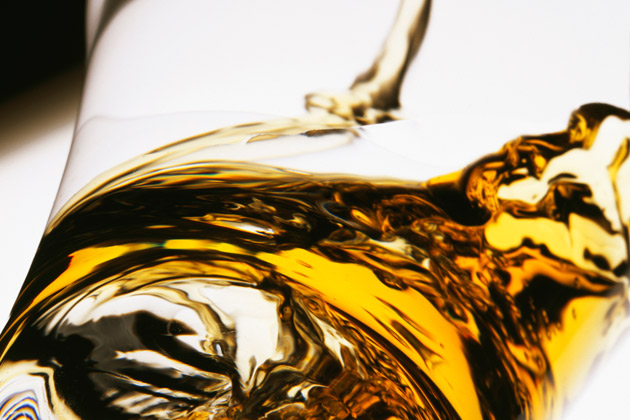 Some of you may remember that I wrote in February about how I had been charged $2 extra for a Woodford Reserve with no ice at BLT Burger in New York. I was horrified. So were a lot of readers who e-mailed in sympathy, saying they also preferred their bourbon neat and didn't like the idea of being penalized for it.
Well, I have a fresh up-charge story for you. This one, however, has a happier ending than my experience at BLT Burger. Last week, I was on assignment in Washington. After a long day, I ended up at the Sou'Western Restaurant at the Mandarin Oriental hotel in need of a glass of bourbon. I ordered a Woodford. "I'll be right back with that, monsieur," my waiter promised.
He was true to his word. My Woodford was another matter. The Sou'Western wanted $12 for my drink. But the pour wasn't exactly generous for the price. I considered downing it and ordering another. But I had an important meeting in the morning. One Woodford would have to do. So I sipped it slowly and had a nice glass of Pinot Gris with my meal.
When the bill came and I saw I had been charged an extra $3 for no ice. The same thing had happened at BLT Burger, but BLT Burger wanted $2 to hold the ice. Not only was this odious practice spreading; the up-charge for bourbon was rising.
When I protested at BLT Burger, I ended up talking to a manager who offered me a free drink but wouldn't waive the questionable fee. I wasn't expecting satisfaction at Sou'Western when I summoned my waiter to the table and lodged a complaint: "Really, are you charging me $3 extra for a Woodford up?" Much to my surprise, the waiter at Sou'Western looked as offended as I was. "Look, I know this isn't your fault," I told him.
"I will have this taken off, monsieur," he said, snatching my check.
He returned with a new one. The up-charge had vanished. I showed my appreciation by raising his tip from $10 to $15. That's right, I ended up paying more than I would have if I had kept my mouth shut and paid the up-charge. It was well worth it.
I left Sou'Western feeling as if I had won a small victory for bourbon lovers like myself. Hopefully, the rest of you will do the same in such a situation. If you are not willing to stand up for your principles as a drinker, you might as well stick with vodka.
Before it's here, it's on the Bloomberg Terminal.
LEARN MORE