SAC Capital's Steven Cohen Takes the Fifth, From Afar
By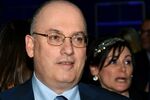 The uncomfortably hot summer of 2013 grinds on for SAC Capital founder Steven Cohen.
Cohen is at the center of an intensifying government investigation of insider trading, one which has linked at least nine current or former SAC employees to illegal trading while at the $15 billion hedge fund firm. A handful of top SAC employees received subpoenas to appear before a grand jury in May, in part to be questioned about particular trades and in part to provide information about how trading decisions are made and how the fund conducts compliance, among other things. Those executives have been interviewed. Cohen also received a grand jury subpoena requesting that he testify.
As was expected, he invoked his Fifth Amendment right not to incriminate himself. In fact, Cohen did not appear before the Grand Jury, according to a person familiar with the matter. There was no tactical advantage to bringing him in, this person said, given that Cohen had already communicated to prosecutors his intention not to testify against himself, via his lawyers. In some instances, the government may request that such people appear anyway—but not in this case, the person added.
Meanwhile, prosecutors for the U.S. Attorney's office for the Southern District of New York, investigators at the U.S. Securities and Exchange Commission, and the Federal Bureau of Investigation are furiously working to build a case against Cohen. The five-year statute of limitations pertaining to trades made by Mathew Martoma, a former SAC portfolio manager charged with illegal trading in drug stocks Wyeth and Elan, expires at the end of July. Martoma has pleaded not guilty. The fiveyear deadline on trades in Dell, which form the basis of a pending case against current SAC portfolio manager Michael Steinberg, expire at the end of August. Steinberg has pleaded not guilty.
If the government wants to bring insider trading charges against Cohen pertaining to either of those sets of trades, it must do so soon, although prosecutors may have additional time to bring cases based on lesser charges. Cohen has not been charged and has maintained that he and his firm acted appropriately.
Meanwhile, the government has indicated that it may file a superceding indictment in the Martoma case in July, which could alter the equation significantly.
Before it's here, it's on the Bloomberg Terminal.
LEARN MORE