business
China Moves on Reforming Hukou?
By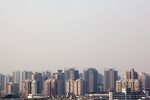 Is China finally ready to make some serious progress on reforming its restrictive household registration, or hukou, policy? That's the decades-old residency system that gives all Chinese an official status as either urban or rural (as indicated in a small red passbook). On June 26, China's powerful National Development and Reform Commission announced in a report on urbanization that "the government should gradually tear down household registration obstacles to facilitate the orderly migration of people from rural to urban areas," according to the official Xinhua News Agency.
To date, the hukou system has not only discriminated against hundreds of millions of Chinese, making it difficult for them to live comfortable lives in cities; it has also been an obstacle to Beijing's desire to reorient toward a more domestic consumption-driven economy. Even though China became a country with an urban majority in 2011, some 230 million of those now living in the cities still have a rural hukou. That means they do not have access to the same health-care and education benefits as other urbanites and often can't purchase apartments or even get a driver's license. As a result, most end up being big savers, in preparation for an eventual move back to the countryside—not the free-spending Chinese necessary for Beijing's rebalancing policy to succeed.
The latest proposal by the NDRC is part of a larger package of policies now being drafted, aimed at pushing faster urbanization in China. The commission's recommendation for hukou reform, however, appears fairly modest. Rather than allowing the free flow of people to all of China's urban areas, it instead allows rural residents the right to get residency in smaller cities. That is a good first step.
"This is the first time that the government delivered a clear Hukou reform path for the next decades, saying that reforms will be introduced from small cities to megacities gradually. Given the cheaper costs and smaller scales in small cities, the progressive reforms could lessen the fiscal burdens in early stages, and offer useful experience for megacities," writes Minggao Shen, head of China country research at Citigroup in Hong Kong, in a June 27 note. "However, the initial impact will also be limited, as most migrant workers and agricultural households much prefer the big cities, which offer better job opportunities and residential environments."
One reason for the caution: fears that China's largest cities would grow too fast with free migration. To date, many cities have developed without properly maintaining their environments, warned Xu Xiaoshi, who took over as head of the commission in March. "Some cities are plagued by traffic gridlock, deteriorating air and water quality, and dilapidated buildings," Xu said while delivering the urbanization proposal, Xinhua reported.
Before it's here, it's on the Bloomberg Terminal.
LEARN MORE