Judy Olian on the Selling of UCLA Anderson
Elizabeth Rowe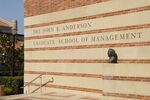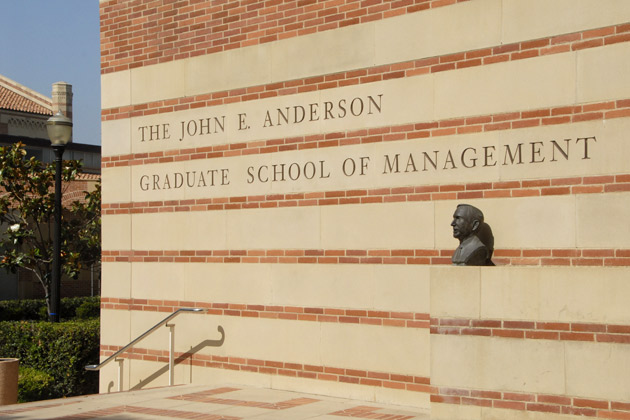 Judy Olian, the dean of UCLA's Anderson School of Management, stopped by the offices of Bloomberg Businessweek this week to chat about the school's recent rebranding effort. With a new tag line ("Think in the next") and new business cards (blue), the effort touches virtually every aspect of what the school is and does, from admissions to curriculum to careers. What follows are edited excerpts of the conversation.
Why have you undertaken this rebranding effort?
Just like any corporation and many other business schools, we didn't have clarity across our constituents. Different people said different things. We thought we had a feel and we knew who we were, but it certainly wasn't shared in terms of language.
We have some gurus around us who are real branding and marketing wizards, and they came up with what we thought was unique about us. One thing that's clearly unique is that we stand for something nonconformist that's pushing to the future, that looks at what's on the horizon. Second, we're clearly flavored by our location. While I think Northern California might stand for technology, we stand for the intersection of technology and content. And the third is really the DNA of the student body itself—it has a much more collaborative, informal, shared way of approaching problems which, to me, stands for the nature of leadership today. We've brought it into a new tag line: "Think in the next."
How do you expect the rebranding efforts to change students' experiences at Anderson?
The focus in the admissions process will be a little more refined around the kinds of students we're going to be attracting and admitting, because we want people who really fit the mold. Our curriculum has been revised, and it's now organized around vertical specializations after students declare tracks. Those vertical specializations are constantly being updated. And all the extracurricular activities are very much about regions of "the next." I've banned the traditional favorite countries that are familiar and comfortable—we're going to the regions of the next that students might not otherwise go to.
What does your gut tell you? Do you feel like you got the rebranding right?
Time will tell! The brand has to be both descriptive and aspirational. We couldn't have had a brand that didn't ring true, that wasn't authentic. We're not totally inventing something new—this DNA has been born over 78 years. You've got to start from the inside out: It has to come from who you are proud of being.
Join the discussion on the Bloomberg Businessweek Business School Forum, visit us on Facebook, and follow @BWbschools on Twitter.
Before it's here, it's on the Bloomberg Terminal.
LEARN MORE