Georgia Tech Takes a Hard Line on Reneging on Accepted Job Offers
Francesca Di Meglio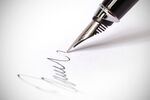 What if you accepted an internship offer and a better one came along? Would you stick to your commitment or renege on the first employer? Two MBA students at Georgia Institute of Technology's Scheller College of Business chose the latter and are paying the consequences.
The two students, class of 2014, are no longer allowed to work with career services at the school, which means no career adviser and no on-campus recruiting—not even entrance into company presentations—during their second year of school, says Jim Kranzusch, executive director of MBA Career Services at Scheller. Kranzusch declined to identify the students.
"Basically they are on their own," he says. "They can send résumés to companies directly, but if it's a company that recruits on our campus, they're probably going to ask why they didn't participate in on-campus recruiting, and they'll have to have an answer."
While this is the first time this has happened in the past 10 years, Kranzusch says he wants to put an end to the behavior now. Scheller is beefing up the part of its career development workshop focused on integrity, and come fall it will have students sign an acknowledgment of its zero-tolerance policy for reneging on accepted job offers when something better comes along.
"My objective is to lead the pack on this," says Kranzusch. "This does not belong in MBA recruiting, and we should do everything we can to stop it."
Kranzusch says students will participate in a simulation that puts them in the situation of having to deal with a second internship offer coming along. And they might also get to witness staff role-playing to demonstrate how to say no politely to the second company without completely closing the door. Kranzusch says they should not accept an internship offer if they've accepted another, but they could say, "Check in with me again in the fall when full-time recruiting picks up."
After talking with recruiters, Kranzusch believes this is a problem that other schools and many companies are facing, he says. People are reluctant to talk about it because they fear they are the only ones getting rejected and that they'll look bad, he adds.
Kranzusch says this issue hasn't been more of a problem at Schellerbecause he and the admissions team work together to "screen against immaturity, arrogance, and entitlement" during the application process. For the past seven years, he and the admissions director conduct a simulation of a student project with applicants to see their behavior in action.
"Integrity is doing the right thing all the time," says Kranzusch. "Reneging is going back on a promise. Some companies have you sign an agreement, and some don't. We think your word is your commitment."
Join the discussion on the Bloomberg Businessweek Business School Forum, visit us on Facebook, and follow @BWbschools on Twitter.
Before it's here, it's on the Bloomberg Terminal.
LEARN MORE