A Proposed Fix for High Student Loan Interest Rates
By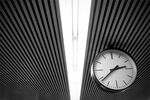 The clock is ticking down to July 1, when the interest rate on subsidized federal student loans is set to double to 6.8 percent. That change will hit all new subsidized loans, but doesn't affect existing debts. Amid the growing attention to student debt, Senator Sherrod Brown (D-Ohio) has a new bill that aims to help some of those existing borrowers who are stuck in loans with high rates.
Brown's bill tries to build a refinancing market for private student loans, which make up about 15 percent of the $1.1 trillion in outstanding student debt. Private loans don't have many of the repayment options that federal loans offer to struggling students, and many older loans can carry high interest rates that seem out of whack with today's low rates. As we've reported before, there's growing focus on finding ways for borrowers to refinance their debts—which is where Brown's proposal comes in.
The bill, called the Refinancing Education Funding to Invest (REFI) for the Future Act of 2013, directs the Treasury Department to consider ways to provide capital for private lenders to refinance student debt. It builds off suggestions compiled by the Consumer Financial Protection Bureau in a report (PDF) that says lawmakers should consider creating a credit facility for private lenders. The bill says the funding for a credit facility could come from the Federal Financing Bank, the Federal Reserve Banks, or the Federal Home Loan Banks.
During the financial crisis, the Federal Reserve created credit facilities to prop up certain markets, such as commercial paper debt and even student lending. This bill, which would expire after five years, is a bet that using similar measures could spur the private sector to develop the student loan refinance market into a self-sustaining business.
Congress doesn't seem to be able to come up with an agreement to stop the federal interest rates from doubling, so Brown's plan could seem far-fetched. But it does require any credit facility not cost the government anything—and that's something pretty much everyone can appreciate.
Before it's here, it's on the Bloomberg Terminal.
LEARN MORE