Finding Your 'Best Fit' Business School
Francesca Di Meglio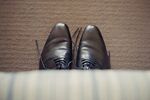 Finding the right fit in a business school can be as difficult as finding the right spouse. In both cases, compatibility is sometimes both tough to define, yet critical to success. As prospective students spend the summer evaluating business schools in search of that ever-elusive "fit," it's worth reviewing some general guidelines before embarking on the search.
Realize this is a personal choice.
Before you can do any research on the schools, you have to take the time to reflect on what you want to get out of the program, says Ankur Kumar, director of MBA admissions and financial aid at University of Pennsylvania's Wharton School. Consider your academic and professional goals and whether they align with the school, she says. Look at the school's website to see where students launch their careers when they graduate. What industries do they gravitate to? What companies? You can find much of this information on the school profiles on this website.
Think about where you'd like to live for two years.
Some of the questions Kumar would ask are: How big do you want the school to be? Where is the school located, and does that neighborhood match your lifestyle? Would your family (if you have one) be happy there? Visit the campus, if you can, to get a firsthand look at what a typical day would be for you. Most schools offer the chance to sit in on classes, tour the campus, and talk to students.
Put less emphasis on rank.
Yes, you're going to business school to make professional goals more attainable. Going to a highly ranked school might help recruiters recognize you faster, but it won't be of any use if it's not the best match for what you want to do, Stacey Oyler, senior admissions consultant at Clear Admit, writes in an e-mail. "It's two years and a significant financial investment," she adds. "So take the time to think about fit just as much as rank and reputation."
Pay close attention to the admissions process.
Each school's application is different. One school might have a different focus in the essays or a unique component. Usually, these details are indicative of the school's culture and values. For instance, Wharton recently added a team interview component to its application to make sure candidates would be well-suited to group projects once they enter the program. On average, Wharton students participate in 15 to 25 team projects during their two years in B-school, says Kumar.
Learn about the school's mission or motto.
Every business school has a mission or motto that it stresses to its community. At the Stanford Graduate School of Business, for instance, the school's motto is "Change lives. Change organizations. Change the world." These statements say something about what the school stands for and the type of environment you might be entering, writes Linda Abraham, founder and president of the admissions consultancy Accepted.com. In the application, she says, you'll have to demonstrate that your values align with the school's mission and don't simply "parrot" its marketing slogans.
Listen to your gut.
After talking to students, visiting campuses, reviewing admissions materials, reading blogs, and all the rest, you will get a sense of what makes each program unique. You'll get the feeling you belong at one school over another. As you might have guessed, it's inexplicable and indescribable. Says Kumar: "You will know it when you feel it."
Join the discussion on the Bloomberg Businessweek Business School Forum, visit us on Facebook, and follow @BWbschools on Twitter.