Can Anything Stop Gold's Slide?
Whether stocks rise or fall, gold is losing value day after day.
by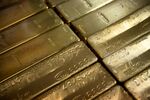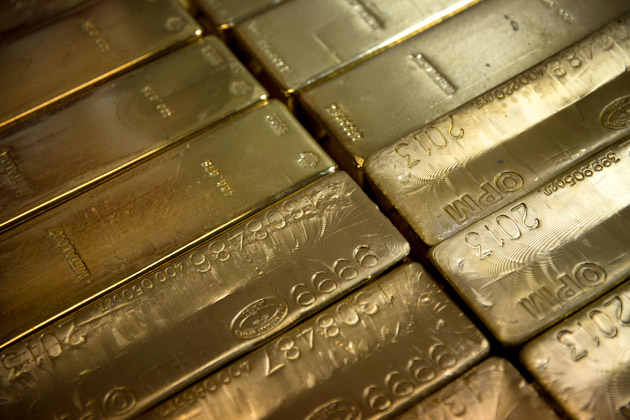 Traditionally, gold prices rise when equities fall, and vice versa, making it a good place to park assets when the stock market is in turmoil. These days, gold just seems to fall regardless of what stocks are doing, as they fluctuate wildly in the wake of Federal Reserve Chairman Ben Bernanke's attempts to talk about the end of the Fed's efforts to stimulate the economy.
The Standard & Poor's 500-stock index dropped as much as 5 percent in the days after Bernanke's June 19 press conference, and gold might have benefited from investors seeking to ride out the storm—that's what has happened during selloffs in the past. Instead, gold fell too. This may have to do partly with the general consensus that stock prices aren't overinflated, as they were during the dot-com bubble of the late 1990s, when shares' price-earnings ratio went as high as 30. Today, the multiple is about half that.
Overall, it's been a bad time to be a gold bug. Gold exchange-traded funds have now lost more than a quarter of their value since the start of the year, as the S&P 500 is up 12.4 percent. Gold is now at a 34-month low. Goldman Sachs, Morgan Stanley, and UBS have lowered their forecasts. The U.S. economy is showing signs of strength, and high inflation is nowhere in sight. The metal did pause in its decline when the U.S. announced that a key economic figure for the first quarter was weaker than expected, which puts pressure on the Fed to keep its easy money program going.
"The [gold] selloff is a continuation of the response to concerns over the Fed tapering stimulus," Bart Melek, the head of commodity strategy at TD Securities, told Bloomberg News. "We'll need to see evidence of more physical buying and demand from central banks before it really turns around. No one wants to catch a falling knife."
Before it's here, it's on the Bloomberg Terminal.
LEARN MORE