Babson Apologizes for Anti-Semitic Incident, 35 Years Later
Louis Lavelle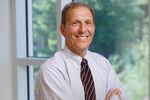 Babson College apologized to Brandeis University for an anti-Semitic incident at a soccer game between the two schools 35 years ago and it announced that incoming students, faculty, and staff will attend training sessions to eliminate racism and bigotry.
Babson, an all-business institution in Babson Park, Mass., played Brandeis, a school with a large Jewish population located less than 10 miles away in Waltham, Mass., on Nov. 4, 1978. According to an account of the events leading up to the game supplied by the Anti-Defamation League, Babson players hung a sign in the Babson gym that said "Happy Holocaust," and during the final practice they wore swastikas and yelled anti-Semitic slurs to boost the team's morale.
In a public apology printed a few days after the game in the Babson Free Press, the team said it was "sorry that some people were offended," adding that it "did not intend to portray [Brandeis students] in an unfavorable manner."
In his comments at the ADL's Boston office today, Babson President Leonard Schlesinger said that he learned about the events from a member of the Babson Class of 1980, Stuart Feldman, leading him to contact the ADL about a partnership to train students and staff.
"While I am confident that the institutional response to these hateful incidents would be vastly different today, I have been greatly disturbed to learn about these anti-Semitic activities and the handling of them by the college," he said in excerpts released by the school. "Although it is some 35 years later, as president of this institution, I believe I have a fundamental responsibility to respond to what I have learned, including extending my most sincere public apology to members of the Babson and Brandeis communities for the unconscionable behaviors they experienced."
Ellen de Graffenreid, a Brandeis spokesman, commended Babson, Schlesinger, and the ADL "for their work to address intolerance and hatred, which have no place in our institutions of higher education."
According to the ADL, 500 first-year Babson students will get anti-bias training as part of orientation, which begins in August, while faculty and staff will take part in a week-long training program of their own.
Join the discussion on the Bloomberg Businessweek Business School Forum, visit us on Facebook, and follow @BWbschools on Twitter.
Before it's here, it's on the Bloomberg Terminal.
LEARN MORE