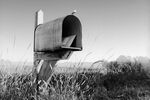 The Senate's Special Committee for Aging doesn't hold all that many hearings, but when it did host one last week, it put a spotlight on a little-known but hugely successful effort to make Social Security payments paperless. For more than a decade, the Social Security Administration has worked to wean recipients off paper checks, which are costly to process. The agency encouraged recipients to sign up for direct deposit into a bank account or for a government prepaid debit card issued by Comerica Bank—and a remarkable 98 percent of the program's more than 54 million recipients have done so.
The hearing, along with a recent investigation by the Center for Public Integrity, revealed many interesting details about the prepaid plan in particular—and whether, as CPI maintains, it's hurting the poor.
First, some basics: About 3.2 million people are enrolled in the prepaid card program, according to testimony at the hearing. The government saves more than one dollar per check that's converted to electronic payments, so CPI reports, "If the remaining holdouts went electronic, the government could save another $40 million per year."
The fees (PDF) associated with the prepaid cards aren't the worst out there—but they are far from the best. Many features are free, such as calling customer service and getting cash back at retailers. But the Social Security card allows only one free in-network ATM withdrawal a month. By comparison, American Express's Bluebird card, which has some of the lowest fees around, has unlimited in-network ATM withdrawals. The Social Security card also charges 90 cents a month for a paper statement. That might not bother a younger crowd, but as anyone who has tried to teach a grandparent how to use e-mail can attest, it may be unreasonable to expect seniors to check their accounts online.
The CPI story doesn't spend much time looking at how people who prefer paper convert checks into money—a key point when considering if the paperless move hurts the poor. For example, do recipients go to check cashers or payday lenders, which sometimes charge high fees? A March report by the Center for Responsible Lending found that one out of four people who take payday loans from banks is a senior on Social Security. (It also notes that while the Social Security prepaid card doesn't allow payday loans or overdrafts, direct deposit into banks doesn't prohibit overdraft fees.)
The CPI piece tells the story of a woman whose identity was stolen after she signed up for the card. Thieves drained months' worth of income from her account. And in testimony, the Treasury's inspector general said he has received more than 37,000 complaints about questionable charges to the accounts, so certainly this is a real risk. But overall prepaid cards do generally have lower fraud rates (PDF) than checks.
Perhaps the most surprising thing in the CPI story is that more than 1 million people who have checking accounts have signed up for the prepaid cards. As Reuters's Felix Salmon wrote in the past about similar cards for unemployment payments in California, "if you have a bank account, of course you should sign up for the direct-deposit option."
Prepaid cards, with low fees and good protections, can help people who don't have bank accounts by bringing them into the financial mainstream. But you'd certainly think that with such a giant program, the government could have negotiated better terms.
Before it's here, it's on the Bloomberg Terminal.
LEARN MORE