In Two Rulings, the Supreme Court Boosts Businesses Over Workers
By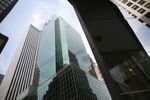 Who's the boss? Not necessarily the person telling you what to do at work, according to a Supreme Court ruling this morning.
A true "supervisor," the court decided in a 5-4 decision, must have the ability to hire, fire, promote, or reassign a co-worker. That definition matters greatly when it comes to workplace discrimination, and today's ruling gives employers a major victory that will offer some protection from costly lawsuits. The court handed employers a second victory minutes later when it set a high bar for retaliation lawsuits.
Here's why the supervisor ruling matters: Companies are liable for discrimination by supervisors. For discrimination between workers with little power over one another, however, employers are only liable if the victim complains to higher-ups and management does nothing to stop it. In today's decision, the high court found that to be considered a supervisor, a worker needs to hold specific managerial powers over the alleged victim, contradicting the way the federal Equal Employment Opportunity Commission has understood workplace discrimination dynamics in the past.
The crux of the majority opinion, penned by Justice Samuel Alito, reads as follows:
"The ability to direct another employee's tasks is simply not sufficient. Employees with such powers are certainly capable of creating intolerable work environments, but so are many other co-workers. Negligence provides the better framework for evaluating an employer's liability when a harassing employee lacks the power to take tangible employment actions."
The ruling was prompted by a lawsuit from Maetta Vance, an African American caterer who sued her employer, Ball State University, alleging that a co-worker regularly spoke in racial epithets and threatened to harm her. Lower courts ruled against Vance, noting that the alleged harasser was not a supervisor per se, though she had day-to-day oversight over Vance. The U.S. Chamber of Commerce and the National Retail Federation had supported Ball State's side of the argument, in an indication of the significance this case holds for businesses of all kinds.
The Supreme Court's stance on retaliation, meanwhile, hinged on a lawsuit by Dr. Naiel Nassar, who won $3 million in damages when a job offer was withdrawn from the University of Texas Southwestern Medical Center. Nassar said the university revoked its offer as retaliation for his discrimination complaints. In another 5-4 decision, however, the Supreme Court ruled Nassar would have to prove the offer would not have been revoked otherwise. In dissent, Justice Ruth Bader Ginsburg wrote: "Indeed, the Court appears driven by a zeal to reduce the number of retaliation claims filed against employers."
In both cases, Ginsburg called on Congress to overturn the court's decision. Kevin Russell, writing in today's fast-paced live report on SCOTUSblog, noted similarities between the outcome in Vance and the closely watched Ledbetter v. Goodyear in 2007: "[a] majority opinion by Justice Alito, with a dissent from Justice Ginsburg accusing the majority of not understanding workplace realities and ending with the admonition that '[t]he ball is once again in Congress's court. …'" Of course, the Ledbetter decision by a similar 5-4 majority ended up being superseded by Congress and President Obama in 2009.
Before it's here, it's on the Bloomberg Terminal.
LEARN MORE