Snowden NSA-China Hacking Claims Complicate Extradition
Eleni Himaras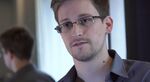 Edward Snowden, who faces extradition from Hong Kong on espionage charges, said the U.S. National Security Agency hacked Chinese mobile-phone text messages, the South China Morning Post reported, complicating the Americans' bid to take him into custody.
Snowden said private text messages of millions of Chinese mobile company subscribers have been intercepted by the NSA, the Post reported today, citing data provided by Snowden in a June 12 interview. The agency also attacked Tsinghua University's server and accessed computers at the Hong Kong headquarters of Pacnet Ltd., which owns one of the most extensive fiber-optic submarine cable networks in the region, the Post cited Snowden as saying.
Hong Kong authorities were asked to detain Snowden, charged with espionage for exposing a secret government electronic-surveillance program, while the extradition request is being finalized, according to two U.S. officials familiar with the matter. The latest hacking allegations could strain relations with China after President Barack Obama pressed Chinese President Xi Jinping this month on alleged Chinese cyberattacks on U.S. companies.
"The chances that Beijing will ask the Hong Kong government not to cooperate with the U.S. are quite high," Willy Wo-Lap Lam, a professor at the Chinese University of Hong Kong who specializes in Chinese politics, said in a phone interview today. "Irrespective of whether Mr. Snowden will talk directly to the Chinese authorities, he has provided a service to the Chinese government by exposing hacking activities of the U.S. government."
Chinese Sovereignty
China, which resumed sovereignty over Hong Kong in 1997, can intervene in extraditions from the city if it relates to China's defense or foreign affairs. A Chinese foreign ministry spokeswoman said June 17 that the U.S. should explain the surveillance program revealed by Snowden. Hong Kong is a semiautonomous special administrative region of China.
The request for a "provisional arrest" warrant for Snowden came as U.S. officials and their Hong Kong counterparts continued regular contact -- something that began as prosecutors were working to draft the complaint, one of the U.S. officials said. To have him detained, the State Department will have to make a surrender request under a 1996 treaty with Hong Kong. The charges against Snowden, a former Booz Allen Hamilton Holding Corp. employee who worked with the NSA, include theft of government property.
'Political Character'
The charges, filed June 14 in Virginia federal court and unsealed June 21 in a cover sheet of the complaint released by the Justice Department, aren't necessarily of the "political character" for which Hong Kong law prevents extradition, according to Simon Young, director of the Center for Comparative and Public Law at the University of Hong Kong.
More important "will be all the surrounding circumstances including the motivation for the prosecution, the unfairness of his trial at home, and his likely treatment in custody," Young said in an e-mail response to questions yesterday.
The full complaint wasn't available on the U.S. court docket. Snowden faces as many as 10 years in prison on the theft count and 10 years on each of two espionage charges. The State Department referred all questions on Snowden to the Justice Department.
Nanda Chitre, a Justice Department spokeswoman, declined to comment on whether the U.S. had asked for Snowden's detention.
U.S. investigators are probing how Snowden copied highly classified materials and disseminated them to two news outlets. The documents disclosed the NSA's operation to obtain records of phone calls by Americans and to spy on Internet communications.
Local Law
Hong Kong Police Commissioner Tsang Wai-hung declined to comment on Snowden's case, according to comments broadcast on local television yesterday. There was no immediate response to an e-mail to the office of Hong Kong's Chief Executive Leung Chun-ying.
Leung refused to comment on whether the U.S. had approached Chinese authorities about extradition or other assistance during a June 12 interview with Bloomberg Television in New York.
Hong Kong handles all extradition requests according to its laws and won't allow unlawful or unfair treatment, Secretary for Justice Rimsky Yuen told reporters on June 21.
Under Hong Kong law, Leung decides whether to act on a surrender request. If he does, a magistrate could then issue a warrant for Snowden's arrest, according to Young.
Fight Plan
Once Snowden was in custody, a magistrate would weigh the evidence in the U.S. case. The magistrate's decision can be appealed through three separate courts. Leung would then have to decide whether to sign a surrender order allowing Snowden to be extradited, Young said.
Snowden, who turned 30 on June 21, said in an interview published June 12 in Hong Kong's South China Morning Post that he hasn't committed any crime and plans to fight the U.S. government in the Hong Kong courts.
In a June 9 video interview, Snowden took responsibility for releasing the classified documents, telling the Guardian newspaper he did it to alert the American public to the scope of the surveillance and to protect "basic liberties."
Avoiding Prosecution
Snowden fled to Hong Kong May 20 before revealing himself as the source of the leak. While in the city, Snowden added to the disclosures he made to the Washington Post and U.K.-based Guardian, providing information that the U.S. intercepted secret communications by then-Russian President Dmitry Medvedev when he attended a Group of 20 Summit in London in 2009 and monitored the phone calls and computers of other foreign leaders at the meeting.
The Guardian on June 21 reported Snowden showed documents disclosing that the British spy agency GCHQ was tapping a global network of phone and internet cables and sharing the information with the NSA.
Snowden's best option for avoiding prosecution is finding a country that refuses to extradite him, according to Mark Zaid, a national security lawyer in Washington. If brought back to the U.S., Snowden should try to negotiate a plea rather than take his chances with a trial, he said.
"He has erased any meaningful legal defense he could have by his own admissions," Zaid said in a phone interview. "He freely admitted he's the one who did it."
WikiLeaks, an anti-secrecy group that publishes government documents on its website, said it has arranged for an airplane to be on standby to take Snowden to Iceland where he could seek asylum.
Political Crimes
Kristin Hrafnsson, a WikiLeaks representative, met with an Icelandic Interior Ministry official regarding Snowden and was briefed on "the legislative arrangements regarding asylum seekers and the rules that are in force," Johannes Tomasson, a ministry spokesman, said by e-mail on June 21. The government hasn't received any formal application regarding Snowden, he said. Under Hong Kong law, extradition is barred for political crimes and a similar political-crimes provision in the U.S. extradition treaty with Sweden has posed obstacles to trying to arrest accused spies, most recently Marta Rita Velazquez, a former State Department lawyer charged with recruiting and inserting a spy for Cuba into the Defense Intelligence Agency 30 years ago.
U.S. prosecutors unsealed a nine-year-old indictment against Velazquez in April after alerting Swedish officials to the charges in 2011.
Not Detained
Snowden has not been detained or put under police protection and is "in a safe place" in Hong Kong, The South China Morning Post reported today, without saying where it got the information.
Snowden has been provided with a safe house and protection by anti-terrorism police in Hong Kong, local newspaper Apple Daily reported yesterday, citing an unidentified person with the police force.
Hong Kong's government will handle the case strictly in accordance with the city's law and procedures, according to an e-mail from the duty officer of the police public relations branch yesterday.
Five calls to the ministry's spokesman's office yesterday weren't answered.
One of the documents Snowden allegedly gave the Guardian was a copy of an April 25 order from the special court set up under the Foreign Intelligence Surveillance Act. It required Verizon Communications Inc. to provide the NSA with data on all its customers' telephone use.
Ethics Code
The Washington Post and the Guardian, citing other classified documents, reported that the Federal Bureau of Investigation and the NSA under the Prism program had tapped into the central servers of nine U.S. Internet companies, extracting audio and video chats, photographs, e-mails, documents and connection logs.
Unlike the leak case against Thomas Drake, a senior NSA employee prosecuted for allegedly sharing secret documents with the Baltimore Sun -- a case that collapsed when it turned out the documents in question weren't properly classified -- Snowden probably has no opening for a defense, Zaid said.
Defense contractor Booz Allen Hamilton, based in McLean, Virginia, confirmed Snowden was employed at the company for less than three months at a salary of $122,000, and was based in Hawaii. The company said in a statement that it fired him on June 10 for violations of its code of ethics.
Espionage Act
Six Americans previously have been charged under the Espionage Act of 1917 during President Barack Obama's administration, twice as many as in the previous 90 years. All were accused of leaking secrets to journalists in violation of a provision of the law that prohibits disclosure of national defense information to anyone not authorized to receive it.
Before Obama took office, the Espionage Act, signed by President Woodrow Wilson, had been primarily employed against some of the most damaging double agents in U.S. history. They include Aldrich Ames, a Central Intelligence Agency official convicted in 1994 of spying for Russia, and Robert Hanssen, a former FBI agent convicted in 2001 of similar offenses.
The case is U.S. v Snowden, 13-cr-265, U.S. District Court, Eastern District of Virginia (Alexandria).
Before it's here, it's on the Bloomberg Terminal.
LEARN MORE