business
Michigan Regents Approve a 4.4% Tuition Hike for Ross MBA
Louis Lavelle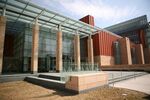 The University of Michigan Board of Regents approved a 4.4 percent tuition increase yesterday for its flagship full-time MBA program at Ann Arbor, raising the total cost of the program for in-state residents to nearly $105,000. Undergraduate tuition for business students also increased.
The vote on the $1.7 billion budget was was 6 to 2, with regents Denise Ilitch and Andrea Fischer Newman opposing the spending plan. "The continued raising of tuition is not sustainable," Ilitch said at the meeting, according to a University of Michigan statement. "If we were as good at raising revenue streams as we are at raising tuition, our students would be far better off."
For MBAs at the Ross School of Business, the new budget means that in-state tuition and fees will climb $1,100 per term to $26,197, an increase of 4.4 percent, while out-of-state tuition and fees will increase by the same amount, to $28,697, a 4 percent increase. The total cost of Ross's Executive MBA program will increase by $5,000, to $136,000 for residents and $141,000 for nonresidents, an increase of 3.8 percent and 3.7 percent, respectively. The tuition increases take effect in the fall.
Even before the latest tuition hike, No. 8-ranked Ross had the most expensive MBA program among state institutions in Bloomberg Businessweek's ranking of the top 10 full-time programs, edging out the University of Virginia's Darden School of Business by about $4,500 for in-state tuition. The latest increase brings residential tuition for the entire program to $104,788 and nonresidential tuition to $114,788, above that charged by many private schools in the top 10.
At the undergraduate level, Ross sets tuition based on the number of credits earned toward a program. For lower division students with fewer than 55 credits, residential tuition and fees increased $202, or 3.1 percent, to $6,819 per term, while nonresidential tuition increased $881, or 4.5 percent, to $20,537. For upper division students with 55 credits or more, in-state tuition and fees increased $376, or 4.6 percent, to $8,592, while out-of-state tuition increased $1,193, or 5.5 percent, to $22,989 per term.
Over the course of four years, the new tuition rates will add about $2,300 to the cost for in-state students and about $8,300 for out-of-state students.
Join the discussion on the Bloomberg Businessweek Business School Forum, visit us on Facebook, and follow @BWbschools on Twitter.
Before it's here, it's on the Bloomberg Terminal.
LEARN MORE