business
Determining Which Laws Matter When You Export
By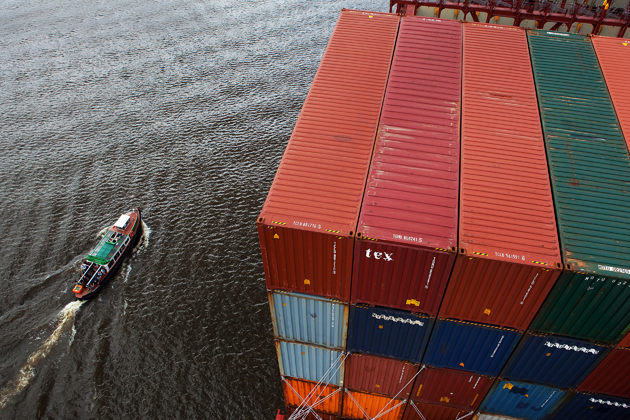 Question: How can I find out about the laws of countries I want to do business in, like South Korea? —W.D., New York, N.Y.
Answer: Once you are ready to export, you may want to hire a consultant who is an expert in the country you are targeting—perhaps an immigrant who has active business ties overseas and knows the country, language, and culture first-hand. But before you go to that expense, start by investigating the free and low-cost services offered to small business owners by the states and the federal government.
A comprehensive source of information for American business owners doing business overseas is the U.S. Department of Commerce, says Charles S. Tansey, of the Export-Import Bank of the United States. As senior vice president of the bank's small business group, he works closely with entrepreneurs who are just starting out selling products and services overseas, as well as those already established in international trade.
"The U.S. Commercial Service advisers are the best source of information on this subject," Tansey says. Evan Y. Chuck, an international trade attorney at Bryan Cave in Shanghai, agrees. He refers U.S. entrepreneurs who contact him to the commercial service for general information on international markets, including foreign legal systems. "They also have good contacts on the ground in countries like South Korea and even have a program called 'Gold Key' to help connect U.S. exporters with prospective customers in foreign markets," Chuck writes in an e-mail.
The service publishes annual commercial guides that cover many details of doing business with specific countries. Its 2012 guide for South Korea (PDF) runs over 100 pages and includes extensive information and resources on topics such as trade regulations; import tariffs, requirements, and documentation; labeling requirements; U.S. export controls; and prohibited and restricted imports.
To find the guides for other countries you may be interested in, start at Export.gov and click "opportunities." Choose "by country" and you'll see a list of the available guides.
It is probably best to contact your local trade representative, and get personalized help with your international sales plan, says Maryavis Bokal, a senior international trade specialist at the service's Irvine, Calif., office. The U.S. has a network of export and industry specialists in more than 100 cities around the country.
"We work constantly with all sizes of businesses that are trying to sell products or services outside the country. We will make phone calls on your behalf to get the information you need, and we try to be very efficient and easy to work with," she says. "We're very aware of the negative stereotype about working with a government agency, so we try to be the anti-DMV."
If you click the "Tell Us About You" link on the left-hand navigation bar on her office's website and then fill out the questionnaire that comes up, the trade specialist in your area will be alerted to reach out to you and find out more about your needs, Bokal says. That person can help you navigate anything from establishing a franchise operation overseas to providing professional services to getting approvals from regulatory agencies to sell products such as cosmetics, she says.
Closer to home for you, New York State operates an export marketing assistance service, and New York City operates a district export council that assists small and midsize businesses as a complement to the U.S. Commercial Service's operations. Good luck!
Before it's here, it's on the Bloomberg Terminal.
LEARN MORE