pursuits
Hertz Wants You to Rent This Ferrari
By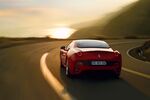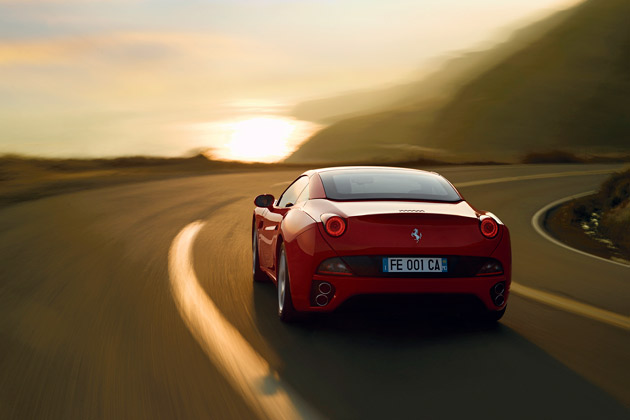 That moment at the rental car counter when a clerk offers to switch your compact to a sedan? For some Hertz customers, the range of possible upgrades will stretch well beyond convertibles and luxury SUVs and into the realm of the $182,000 Lamborghini Gallardo. The 20 exotic automakers that Hertz is adding to its rental roster, including Aston Martin, Porsche, and Tesla, are part of the travel industry's rapid embrace of high-end "experiences" as the cornerstone of capturing and retaining customers.
"The rental car space is really demanding this niche," says Paul Sheldon, a senior vice president of Park Ridge (N.J).-based Hertz, which has revamped and expanded its Prestige Collection to a fleet of 200 luxury Dream Cars in 35 U.S. markets.
Rival Enterprise recently expanded its Exotic Car Collection, begun in 2006, to 13 locations in six states and expects to expand the fleet into new markets next year. Rental days for the fleet, which includes autos from Maserati, BMW, Bentley, and others, have risen 50 percent in the past year, says Steve Short, vice president of leisure business development at Enterprise. "There's an appetite for these cars from a certain segment of folks who are in this market," Short said in a telephone interview. The business is generally split between tourists treating themselves to a luxury ride or high-end car owners who want a replacement while theirs is undergoing repairs, he said. Avis offers a Signature Series with a fleet of Cadillac XTS and four BMW models; its U.K. unit has a larger prestige division.
Hertz prices the vehicles in its exotic fleet from $350 to $2,200 per day, depending on the model and "what the market can stand," Sheldon says. And talk about a profit margin to make an MBA giddy: While such rentals will remain the tiniest of niche markets, the steep margins on these rarefied rides made the acquisition of 200 luxury cars a financial "no brainer" for Hertz, Sheldon says. The cars are leased only a few times each month, and Sheldon says the rates tend to filter out the kind of reckless drivers who might plow an Aston Martin into a barrier wall at 100mph. "These are high-end, respected customers who want to drive these vehicles for a particular occasion," he says. Despite fears of aggressive driving leading to more accidents, "we haven't seen the clowning around and the like."
As to the prospect of putting a luxury brand into a large rental chain's fleet, Sheldon concedes that some of the automakers were initially leery and had questions about how Hertz would incorporate the cars. "Once they knew what our plan was, it was open arms," he adds. "They see it as a way of exposure, obviously."
While you may find a $15-per-day special on a subcompact at one of the rental chains, don't expect bargains when you move up the vehicular food chain to a high-performance sports car. Rates vary by market and season, though not as much as prices for more pedestrian cars. And don't look for full coverage or a loss-damage waiver in the contract: You'll need your own auto policy to cover the exotic rental and plenty of space on your credit card for a hefty security deposit. At most rental shops, the driving range is typically limited to 75 miles to 100 miles per day.
Still, the allure of such a driving experience leads to a steady business, especially as a gift for the affluent on birthdays and Father's Day. "Paying 1 percent of the MSRP is easier than paying for the full retail price," says Charlie Matarieh, co-owner of Global Exotic Car Rentals in Chicago, which rents a dozen cars ranging from a Chevrolet Corvette or Porsche Boxster, for $279 per day, to a Ferrari F430 Spider for $1,499 per day. (A Rolls Royce Phantom is $450 per hour and comes with a chauffeur.)
The demand for luxury travel services may be an indicator that the U.S. economy is improving, especially for the well-heeled. But renting a Ferrari or top-of-the-line Audi is a matter of looking beyond its pure financial cost, says Sharon Faulkner, executive director of the American Car Rental Association. "People want to try a vehicle that they will never own," she says. "It's an experience, absolutely."
Before it's here, it's on the Bloomberg Terminal.
LEARN MORE