pursuits
Will Fast-Casual Noodles Be the Next Burrito?
By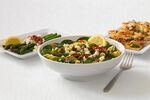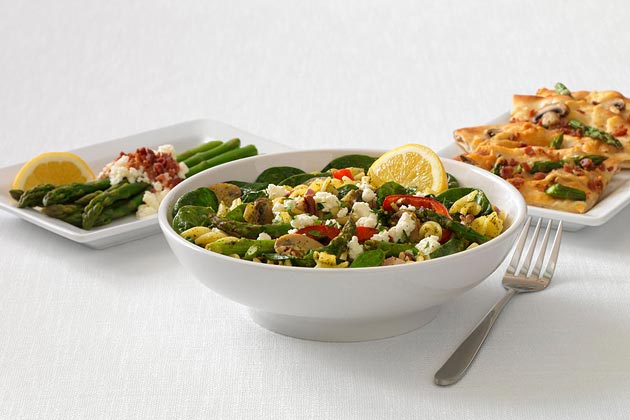 Noodles have worked their way into the U.S. diet, from dorm-room fare to hip restaurants such as New York's Momofuku Noodle Bar and even the nation's capital, where one observer has detected a  "dining craze" for ramen. Now Noodles & Company is planning an initial public offering (ticker: NDLS) to test investors appetite, marking the first restaurant IPO of 2013.
The American love of noodles has helped spawn Chinese take-out places in nearly every town, allowed Panda Express to grow to 1,600 restaurants, and created demand for sit-down pasta restaurants such as Olive Garden. Sales of pasta and noodles in the U.S. have increased over the last five years, according to researcher Euromonitor. Last year, 87,000 tons of noodles and 290,100 tons of pasta were sold through US. food-service outlets.
It would appear that there's still room for a chain of slightly trendy fast-casual noodle joints—the sort of place that boasts such things as fresh, local ingredients (and the occasional fancy item with truffle oil) and where you can order lunch to-go for less than $10. Rather like the Chipotle of noodles, a concept that Chipotle itself is currently developing with a new chain.
That's exactly where Noodles & Company looks to be headed. The chain, founded in 1995, is run by a chief executive, Kevin Reddy, and a president, Keith Kinsey, who are veterans of Chipotle (as chief operating officer and director for the Pacific region, respectively). Under their leadership, Noodles is preparing to raise more than $80 million in its initial public offering. Their former employer, meanwhile, is focusing on the noodle-oriented Shophouse Southeast Asian Kitchen, a chain opened by Chipotle in 2011 that will have eight restaurants by mid-2014, says spokesman Chris Arnold.
Noodles & Company representatives declined an interview request, saying the company is in a quiet period. The chain has grown to more than 340 restaurants, giving it a head start over Shophouse. Rapid growth is something Noodles CEO Reddy learned at Chipotle, where he "was instrumental in designing and building the infrastructure and culture to propel Chipotle to 420 units in 22 states in just seven years," according to his official biography.
Noodles' bid to make its eponymous food the new burrito faces certain challenges. The chain's most popular item, mac and cheese, doesn't have the same advantage of quick grab-and-go foods that have powered fast-casual rivals. Noodles & Company offers a wide array of pasta dishes, including Asian-style noodles such as udon and pad Thai and Bangkok curry, along with sandwiches and soups. These dishes should attract diners interested in customizable, made-to-order meals, and it's worth noting that the menu is more ethnically diverse than that of ShopHouse.
Before it's here, it's on the Bloomberg Terminal.
LEARN MORE