business
Men's Wearhouse Fires Founder and Pitchman George Zimmer
By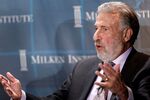 You'll be surprised by this news, I guarantee it: Men's Wearhouse has fired founder and chairman George Zimmer, the bearded icon of 28 years of company television commercials. The apparel company also postponed its annual shareholders meeting, set for today, so it could renominate its board, sans Zimmer, who is best known for his catchphrase: "You're going to like the way you look—I guarantee it."
According to CNBC, Zimmer said the board was seeking to "silence" his concerns about the company:
Over the past several months I have expressed my concerns to the board about the direction the company is currently heading. Instead of fostering the kind of dialogue in the boardroom that has in part contributed to our success, the board has inappropriately chosen to silence my concerns through termination as an executive officer.
A spokesman for Men's Wearhouse did not immediately return a call seeking comment.
Ostensibly, Zimmer has been easing into retirement for several years. He stepped down as chief executive officer two years ago, but Stifel analyst Richard Jaffe wrote today in a note to clients that Zimmer may not have stepped as far down as the company's leadership wanted. "We believe that despite Zimmer's planned transition to a smaller role at the company, he had difficulty letting go of the reins and the leadership of the business," Jaffe wrote. "We believe that this led to a conflict with the board and his subsequent termination." He also noted that he expected Zimmer's departure would have no effect. Men's Wearhouse shares fell 2.3 percent on the news, but are up 20 percent this year.
Zimmer still owns about 3.5 percent of the company. He founded Men's Wearhouse in Houston in 1973, with his college roommates, two years after he began working in apparel as a salesman for his father's coat-making company. Men's Wearhouse sold $10 pants and $25 polyester sport coats, and its first cash register was a cigar box, according to a history of the company.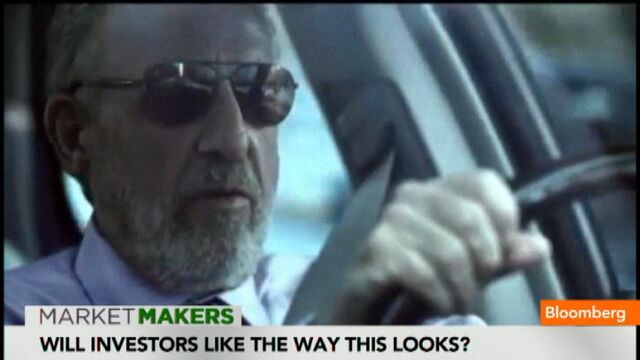 And what about those commercials? Men's Wearhouse retains the right to use Zimmer's image, Jaffe wrote, but it may not want to. Management has been reviewing the effectiveness of the advertising, particularly with younger consumers.
Before it's here, it's on the Bloomberg Terminal.
LEARN MORE