MBA Internship Dos and Don'ts
Francesca Di Meglio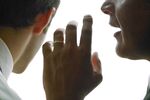 Many full-time MBA students starting their summer internships feel as though their entire career is riding on those 10 short weeks. It's not. Still, making a good impression and securing a full-time job offer at the end of the summer is always beneficial. Here are steps you can take to increase your chances of getting that job offer:
Complete the assignment you're given.
Most MBA internships require students to complete a project and give some sort of final presentation. Just about all business school career directors will tell you that your main priority is to do a great job on this assignment. Prepare ahead of your internship by touching base with your managers to ensure you understand what they want from you. Then brainstorm and research the topic at hand, suggests Katrin Baker, associate director of the MBA Career Management Center at the University of North Carolina's Kenan-Flagler Business School.
Talk it out.
One of the biggest mistakes MBA students make, say career directors, is that they feel as though they can handle a particular project, run with it, and never check in with supervisors. When they do this, they often get off track and turn in something that disappoints the employer. If the company does not have checkpoints, such as a mid-point evaluation, then create them yourself, says Jim Kranzusch, executive director of MBA career services at the Georgia Institute of Technology's Scheller College of Business. Find the sweet spot between asking too much and not asking enough, adds Baker. "Seek out feedback early and often," she says. "We believe that is critical to success."
Add value.
Once you have a handle on your primary assignment, volunteer to help in other areas. These are good opportunities to show your work ethic and pick up other skills. Just be certain you can handle more work, warns Kranzusch. He recalled one Georgia Tech student who volunteered to take on two additional projects and ended up shortchanging the original assignment. The supervisor said the intern did fine on the additional assignments but that they took time away from the original project, and it showed.
Put on a happy face.
"Beyond delivering the work, you should be the person with whom others want to work," says Susan A. Kline, director of master's programs career development at MIT's Sloan School of Management. This means you must be respectful of people's time; ask good questions; do what is needed, even if it is a job that you might consider beneath an MBA; work hard; and be reliable. Also, don't get drawn into gripe sessions about the company with regular employees, says Kranzusch. Have a positive attitude: Even if times are tough, keep smiling.
Network with your colleagues.
Making contacts is a bonus of the internship. You should participate in any intern events that the company holds, says Baker. If there are no company-organized events, then initiate them yourself. Invite your manager to happy hour or gather the interns for a lunch or dinner, suggests Baker. Of course, you should not make networking take up so much of your time that you neglect your work duties. Try to find balance.
Demonstrate your potential.
Remember that you are being assessed by the employer at every turn, says Keith Bevans, the global head of consultant recruiting for Bain & Co. "It's not about showing you can learn a job in 10 weeks," he adds. "It's about showing you can learn the job when you arrive full time." In other words, don't feel as though you have to know everything from the start. Be willing to ask for help, suggests Dan Clements, senior manager of academic relations at General Motors in Detroit. Supervisors would rather you get help and turn out results they need than go it alone and fail.
Join the discussion on the Bloomberg Businessweek Business School Forum, visit us on Facebook, and follow @BWbschools on Twitter.
Before it's here, it's on the Bloomberg Terminal.
LEARN MORE