Chinese Nonprofits Survive and Thrive
Christina Larson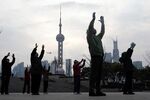 China's new president speaks emphatically about economic reforms but so far has shown little interest in pursuing political reforms. Since Xi Jinping took office in March, his government has tightened controls on domestic newspapers, the Internet, and social media. But there is one bright spot in China: According to the editor of the newly released Chinese NGO Directory, mainland civil society groups are quickly growing in number—and in ambition. In certain spheres, such as the provision of eldercare or aiding people with disabilities, the central government is actively seeking to partner with and fund Chinese nonprofit groups, a significant departure from the past.
Neither free speech nor the right of assembly is protected in China, but since 1994 civil society groups have been allowed to operate legally—so long as they register with a government sponsor. Of course, finding an official patron isn't always easy, and Shawn Shieh, who edits the Chinese NGO Directory as well as a respected website on civil society called China Development Brief, estimates that about a quarter of Chinese nonprofits are actually registered as businesses, opting to pay taxes rather than face sundry administrative hurdles and obstructions. "It's a reality of operating today in China," he says.
Some of China's nonprofits are very small—for instance, a college environmental group with a half dozen members. Only a few groups have more than 100 staffers or approach the organizational strength and budgets common in Western countries. Shieh estimates that 450,000 nonprofit groups are legally registered in China and perhaps a million more are unregistered. Of the 251 nonprofit groups whose mission and contact details are included in the directory he edited—a sliver of the total groups active in China—the single most common focus is the environment. That's followed by groups focusing on education; on aiding the disabled; on community development; and on the rights of migrant workers.
Launched in 1998, China Development Brief was one of the first online publications to follow civil society in China. (In 2007, its then-editor, Nick Young, was thrown out of China during an apparent crackdown; officially, as Young explained, he was "deemed guilty of conducting 'unauthorized surveys' in contravention of the 1983 Statistics Law." The site was allowed to reemerge in 2010.) Its relative longevity—even with a dramatic interruption—makes it a valuable interpreter of development trends in China.
In the past, Chinese grassroots groups were almost entirely supported by grants from foreign foundations and governments—such as the Ford Foundation, Open Society Institute, and embassy grants. Funding from overseas remains significant, but in the past few years, a handful of private foundations have arisen in China and begun to support local nonprofits. Last year, China's central government also announced the launch of a 200 million renminbi ($32.5 million) fund for social initiatives—and it invited nonprofits to submit applications. Some critics worry that state funding could co-opt NGOs' missions, but others point out that the creation of the fund is also an acknowledgement by China's government that civil society has a legitimate role to play. That's especially true today, as the state struggles to meet fast-expanding demand for such services as eldercare.
Another notable change is the more assertive stance of Chinese grassroots groups today, as compared with seven years ago. In 2006, a majority of groups that answered a CDB survey said they saw their primary role as "raising awareness" or collaborating with government programs. "In 2013, we see a different picture," Shieh told a group of foreign journalists last week in Beijing. "Now more Chinese NGOs are adopting a rights-based perspective for public advocacy."
Meanwhile, the rise of Chinese social media has afforded new tools to engage the public. Shieh points to grassroots groups that used Weibo, China's Twitter, to spread information over the past two years about "P.M 2.5" air-quality data in Beijing—stirring a public conversation that eventually helped spur the local government to release more air-quality data publicly, a concrete policy change. (Still to come: actual improvements in Beijing air quality.) Overall, Shieh sees a "growing awareness of citizen's rights and responsibilities in China."
That's important, because solving many of China's pressing challenges will require enhanced governance and oversight—and also public pressure. As Elizabeth Economy, director for Asia Studies at the Council on Foreign Relations, told a Congressional hearing on "China's Environmental Governance Crisis" (pdf) in May: "If Beijing does not rigorously implement and enforce its environmental laws and regulations, Chinese nongovernmental organizations and the Chinese people stand ready to intervene."
Before it's here, it's on the Bloomberg Terminal.
LEARN MORE