Amazon May Have Your Mind, but Fab Wants Your Heart
by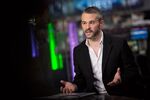 When someone wants to highlight the frothiness of the Internet startup world, he will generally make it to the subject of flash sites relatively quickly. E-commerce companies were chugging right along, until they weren't. Groupon stock is down 30 percent from the peak it hit two weeks after going public, and sites such as Gilt also seem to have lost their sheen.
Then there's Fab. Just days after its second birthday, the company announced Wednesday that it had raised $150 million, which gave it a $1 billion valuation. Sales grew 500 percent in 2012; it now operates with gross margins of 43 percent. It does about half its sales in home furnishing products and also sells kitschy clothing and knick-knacks for hipsters.
Fab is planning on using its new stash of capital to invest in logistics. At the beginning of last year it took an average of 16 days to ship orders; now 75 percent of orders are shipped within 24 hours. Mastering such tasks have proven vital to the success of Amazon, another play of some import in e-commerce. Fab, of course, is unlikely to be able to compete on convenience with a company that can get groceries to people within a matter of hours.
That's OK, says Jason Goldberg, Fab's founder and chief executive, because Fab believes it can capture market share through sheer emotional resonance. Goldberg describes Amazon's flavor of e-commerce as "commodity commerce," where people go online with an idea of what they want and are looking to buy it quickly. And Amazon has likely won that game. Fab plans to play the same role in what he dubs "emotional commerce."
"Emotional Commerce is all about taking the best offline shopping experiences—of being lured in by storefronts, of browsing through assortments and colors; it is the joy of the hunt and finding something fabulous,—having fun while shopping—and making that entire experience even more amazing online," Goldberg wrote on his company's blog on Wednesday.
A major limiting factor is that commodity commerce (Amazon's version) is much larger than emotional commerce. Amazon has a market cap of $128 billion; Williams-Sonoma's market cap is $5.5 billion. Sucharita Mulpuru, an analyst at Forrester Research, says that the best Fab can hope for may be closer to the latter than the former.
"Even if they are the single biggest, which is a stretch in and of itself, the size of the prize isn't that large," says Mulpuru. "And it's going to be particularly hard in a market where people want to feel and touch product."
Still, there are two places Fab's brand of commerce could go:
China. Fab already does brisk business in Europe. Now it is hinting at an appeal to the emotions of a particularly lucrative—and elusive—group: Chinese shoppers. Among the investors, most notable is Tencent Holdings, the $550 billion Internet company that has made its fortune providing online chat and other services to Chinese Internet users. "We specifically sought out a strategic partner like Tencent because we are intent on bringing Fab to many new markets," wrote Goldberg.
This is a tempting market because Chinese customers buy a lot of things online; revenue for the total online retail market is estimated to be as high as $210 billion annually, according to McKinsey. Online retails sales in the country already make up a larger percentage of total retail sales than they do in the U.S. But it's also a challenging nut to crack. Almost three-quarters of the action in China takes place on peer-to-peer marketplaces, as opposed to sites where retailers are selling directly to consumers. And China has proven difficult for other American Internet companies in the past.
Of course, the benefits to this relationship flow two ways. Tencent has made a few modest investments in other American Internet startups, but this is its most aggressive move into the U.S. The company will now have a seat on a fast-growing American e-commerce site. This isn't a bad perch from which to gain a good view of what remains, for now at least, the world's largest retail market.
Further into the real world. While the Internet has spawned a number of successful lifestyle retailers, many of them have been laying down bricks and mortar, including Warby Parker, the eyeglass store, and Bonobos, which originally appealed to men by telling them they wouldn't have to go into stores to buy its pants. Gilt recently said it is experimenting with pop-up retail stores. Fab itself opened a physical store in Hamburg earlier this year.
Opening a few more of these stores is probably going to be an easier lift than being the first American Internet company to win in China, local investors or not.
Before it's here, it's on the Bloomberg Terminal.
LEARN MORE