pursuits
Airlines to Cheapskate Road Warriors: Pay Up to Keep Your Elite Status
By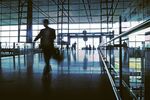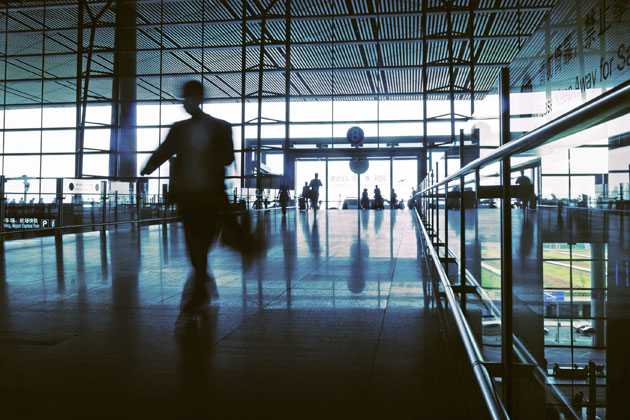 The loyalty of airline passengers will no longer be measured in miles, as industry watchers have long anticipated. In the future, earning the stature and privileges of a high-end frequent flier will be tallied in a more conventional currency: cold, hard cash. Two of the world's largest airlines have already moved to impose yearly spending requirements for their traveling elites.
United Airlines began notifying members of its MileagePlus program today that the base level of elite, called Premier Silver, would require spending at least $2,500 "premier qualifying dollars" with the company next year, while top-level status, known as 1K, will come with a $10,000 spending minimum. The current system is based on mileage accrual, and travelers will still need to meet those benchmarks—from 25,000 to 100,000 each year—to attain elite status. There's one loophole, but it also involves spending money: United will waive the spending requirement for program members who spend at least $25,000 next year on a company-branded card issued by JPMorgan Chase.
United's new rules largely mirror those that Delta Air Lines announced in January for its 2014 program. Delta's highest status level, Diamond, will require a $12,500 expenditure plus 125,000 miles.
The changes for both United and Delta, which will take effect on Jan. 1, 2015, mark a long-awaited shift in the way the industry measures customer loyalty. The new systems focus on passengers' financial value to an airline instead of merely calculating who flew the most. The distance-only tallies had become easy to game due to the wide variety of fares on each flight and mileage junkies' longstanding habit of racking up elite status with flights cobbled together at cheap fares. That practice has been facilitated by online chat boards where fliers trade the best mileage-boosting deals they find.
The shift to cash and away from padded mileage accounts is likely to cull the number of travelers considered elite. That will also benefit United and Delta, where swollen ranks of their "best" customers in lower tiers has meant that perks, such as upgrades to first class, have become increasingly tight. When everyone with 25,000 miles last year is elite, the guy paying a lot of money for tickets doesn't feel too special—and that's a real problem for a large airline. "Although it will come as a rude shock to some, the new system is fair and eminently sensible," Tim Winship, editor of FrequentFlier.com, wrote in a blog post. "Elite status was always intended to recognize and reward customers' contribution to an airline's bottom line. And keying status to spend does just that."
It's also worth noting that major airlines have had, for many years, invitation-only status levels, such as United's Global Services, which is based on how much revenue a customer generates for the company. The airlines won't say what it takes to be invited or how many such elite members they have, but the price of admission is widely thought to be at least $100,000 per year. Hit 10 million miles, as Chicago businessman Tom Stuker did with United two summers ago, and you're likely to get a ceremony with airline executives such as this, a titanium card, and your name on an airplane.
The changes have provoked the expected howls from many travelers: "The End of the World As We Know It," as one blogger titled a post. Others have declared the end of the mileage run, although the continuation of minimum mileage levels is likely to keep many people trolling for cheap fares and plenty of Saturday cross-country turnarounds. Others found the waiver for credit-card spending interesting and plan to exploit it. "You want me to go earn a majority of my miles with a credit card instead of sitting in one of your dirty planes for 4 days at a time? Not a problem, United," wrote Michelle Singh, a mileage junkie and blogger in California who writes at Miles, Points and Mai Tais.
Before it's here, it's on the Bloomberg Terminal.
LEARN MORE