Venus Williams Says She's Skipping Wimbledon to Heal Back Injury
Larry Siddons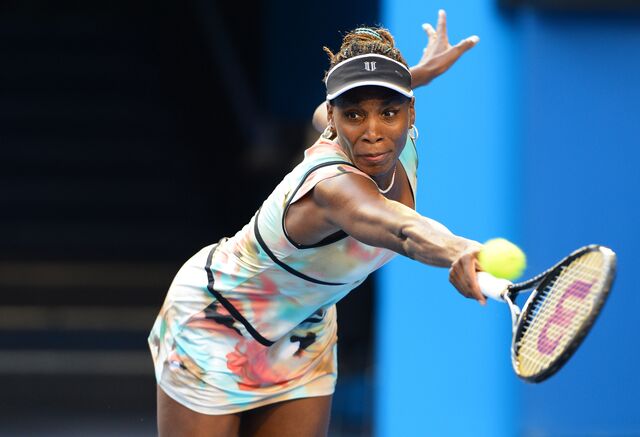 Five-time champion Venus Williams said she will skip Wimbledon this year because of a back injury.
The 33-year-old American said on her Facebook page that she planned to return to the courts for a World Team Tennis event in Washington on July 8. Wimbledon is set for June 24-July 7 at the All England Club in London.
"Unfortunately, I will not be able to participate in Wimbledon this year," Williams said. "I am extremely disappointed as I have always loved the Championships, but I need to take time to let my back heal."
Williams, who has won a total of seven Grand Slam singles titles, lost in the first round of the French Open last month.
Before it's here, it's on the Bloomberg Terminal.
LEARN MORE