Ask the Expert: Understanding Student Loans
Geoff Gloeckler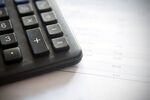 We get a lot of questions from potential business students in our forums, on Twitter, and via e-mail about all kinds of topics, from admissions to career services and everything in between. In the Ask the Expert feature, we take your questions and get them answered by the most qualified individuals we can find.
One of the most common questions readers ask concerns financial aid. Today's question, edited for length and clarity, is a few years old, but it does a good job of covering all the basics of student loans. It comes from a participant on the B-school forums (where the use of real names is not required) who goes by the screen name needyouropinion.
Needyouropinion asks: "I'm new to this student loan thing and I'm not even sure where to start. I got my financial aid package from my school and it looks like I need to borrow most of it, unfortunately. Do I just call up each lender, apply, and see who gives me the best deal? Is there anything I need to look out for besides loan fees, origination fees, cosigner requirements (and possibly lower interest rate for having one)?"
To answer these questions, we reached out to Mark Kantrowitz, student loan expert and senior vice president and publisher of the Edvisors Network. Here's his response:
About two-fifths (39 percent) of MBAs received employer tuition assistance in 2007-08, the most recent data available, a total of about $1 billion a year. The Lifetime Learning Tax Credit provides a non-refundable tax credit of up to $2,000 per taxpayer for education expenses (20 percent of the first $10,000 in qualified tuition and related expenses). Aside from that, most MBAs rely on student loans.
Nearly half of MBAs borrow to pay for their degree. They should borrow from federal loan programs first, as these loans are cheaper, more available, and have better repayment terms than private student loans. Since July 1, 2010, all new federal education loans have been made through the U.S. Department of Education's Direct Loan program. Ask the college's financial aid office about how to obtain federal student loans. Typically the student will sign a Master Promissory Note that will cover a continuous period of enrollment.
The federal Unsubsidized Stafford loan provides graduate and professional school students with up to $20,500 per year at a fixed rate of 6.8 percent and one-time fees of 1 percent. Any remaining financing can be obtained from the federal Grad PLUS loan, which has a fixed rate of 7.9 percent and 4 percent fees. The Grad PLUS loan is available for up to the full cost of attendance, minus other aid received. Eligibility for the Stafford loan is not based on the borrower's credit. The Grad PLUS loan requires the borrower to not have an bad credit history (a 90-day delinquency on any debt or a five-year look-back for derogatory elements such as bankruptcy discharge, foreclosure, repossession, tax lien, wage garnishment, default determination), but does not look at credit scores.
While these fixed rates may seem higher than the variable rates available on private student loans, the variable rates have nowhere to go but up, and they may ultimately be much more expensive than the federal loans.
Some borrowers with excellent credit may be able to get fixed rates on private student loans that are competitive with the Grad PLUS loan, but these loans may require the borrower to make payments during the in-school period and do not offer the same flexible repayment plans as the federal loans do. Federal education loans offer income-based repayment, which can lower your monthly loan payments, and loan forgiveness for borrowers in public service jobs, which are not offered by private student loans.
Another option is to borrow from a fixed-rate home equity loan. However, if you default on a home equity loan, you can lose the home. If you default on a student loan, the lender cannot repossess your education.
There are currently about two dozen lenders making private student loans. To find private loans, there are a variety of resources that list information about available lenders, including privatestudentloans.com and finaid.org/privatestudentloans. Most private student loan programs base the interest rates and fees on the borrower's credit scores (and the credit scores of the cosigner, if any), so there is no upfront pricing. You have to apply to several lenders to determine which lender will offer you the best rate. The lender with the lowest advertised rate will not necessarily offer you that rate unless you have a very high credit score. It's best to shop around, applying to at least three lenders.
The most important aspects of choosing a loan are cost, eligibility, and repayment. See the Quick Reference Guide to Choosing a Student or Parent Loan for additional tips.
Have a question for a B-school expert? Post it in our forums or tweet it to us with the hashtag #bschoolexpert, and we'll get it answered for you.
Before it's here, it's on the Bloomberg Terminal.
LEARN MORE