21 People Besides Kanye Who Are Just Like Steve Jobs
By
Kanye West, whose new album Yeezus leaked onto file-sharing portals late last week, before making its official debut last night, sees himself a visionary and world-changing figure—but it's not as if his greatness is incomparable. "I think what Kanye West is going to mean," he told the New York Times last week, dropping into the third person, "is something similar to what Steve Jobs means. I am undoubtedly, you know, Steve of Internet, downtown, fashion, culture. Period. By a long jump."
It was actually the second time in the interview that Kanye described himself as Jobs-like. In an earlier exchange, he grappled with his own tendency to compromise his artistic vision on occasion by musing that "even a Steve Jobs has compromised." And in a rather dark bit of braggadocio, he suggested that the death of Steve Jobs last year created a metaphorical torch-passing moment similar to the shift in rap following the death of the Notorious B.I.G., which cleared the way for Jay-Z's ascendency. Implicit here was the notion that the Apple founder's passing opened the door for Kanye to become the Steve Jobs of, well, everything.
In a way, Kanye is right: To be the Steve Jobs of something—anything, if not everything—is the superlative of our time. But he's a relative late comer to this analogy, with many rivals already elevated to Jobsian stature in the fields of yogurt, non-lethal police weapons, useless trinkets, fancy eggs, and more.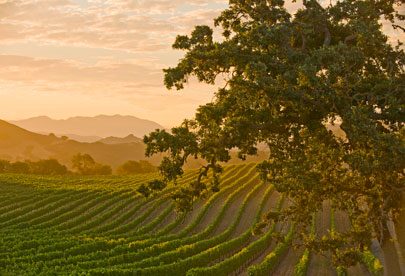 WINE: "The Steve Jobs of Wine is an apt metaphor to describe the ardent exactitude of winemaker and consultant Paul Hobbs." —Forbes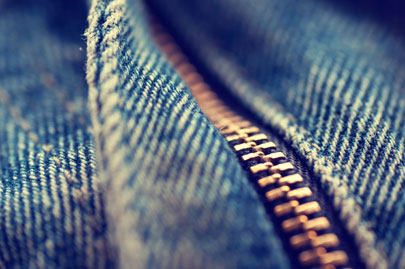 BLUE JEANS: "When I started this brand," said Maurice Malone of Williamsburg Garment Co., "I wanted to do something as groundbreaking and as radical as some of the tech companies, like Facebook and Apple." —"The Steve Jobs of Denim?" Brooklyn Magazine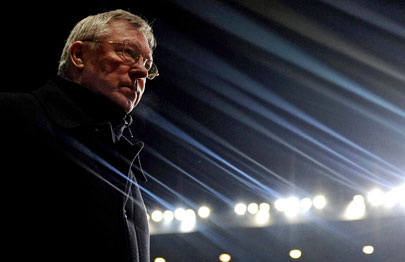 SOCCER: "If the world of soccer has a Steve Jobs, Manchester United's Sir Alex Ferguson—who is retiring—is probably the guy." —USA Today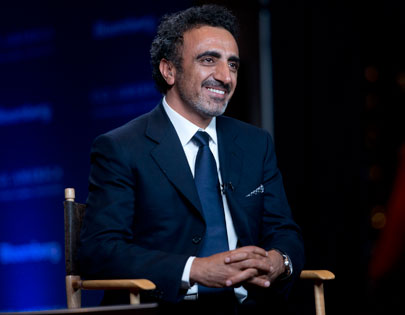 GREEK YOGURT: "I love that they call you the Steve Jobs of yogurt. How does that make you feel?" —CNBC's Maria Bartiromo, in an interview with Chobani Chief Executive Officer Hamdi Ulukaya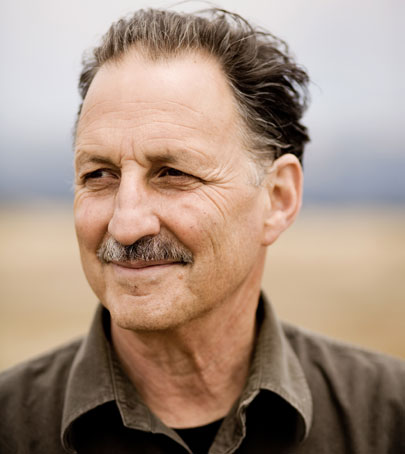 MEAT: Bill Niman, founder of Niman Ranch, "is also showing me his gift for sales, the same knack that has made him the Steve Jobs of gourmet meat." —Men's Journal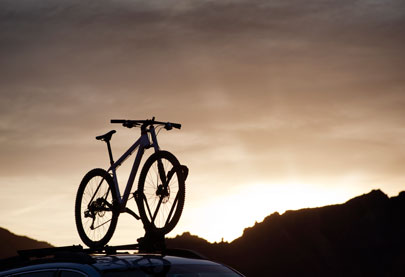 BICYCLE MANUFACTURING: "The Steve Jobs of Bicycles" —headline on an Inc. profile of Richard Burke, former president and chairman of Trek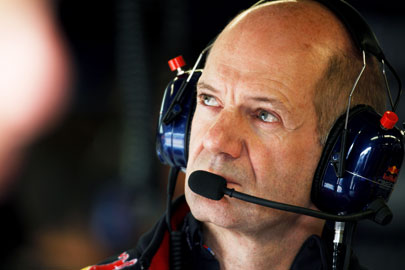 F-1 RACING: "Is [Red Bull technical director Adrian Newey] the Steve Jobs of Formula One?… If Steve Jobs had not got up and said the first Apple computer was the one to have, we wouldn't have had our iPads. And that's what Adrian does." —Red Bull Racing driver Mark Webber, interviewed by Reuters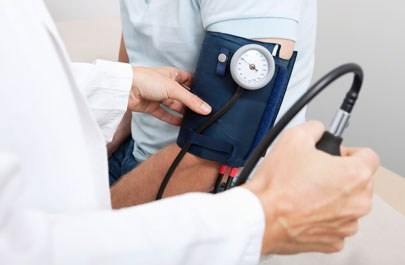 HEALTH CARE: John Sculley, former CEO of Apple, on Audax Health Solutions founder Grant Verstandig: "I've never seen these insurance companies move so fast to work with anyone before," Sculley said. Verstandig could be "the Steve Jobs of consumer health services." —Bloomberg News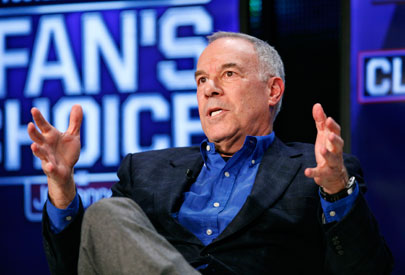 SPORTS: On the late Steve Sabol, former president and co-founder of NFL Films: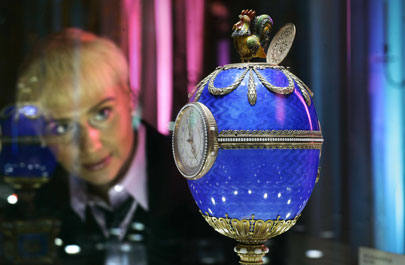 BEJEWELED EGGS: "It may seem like a stretch to compare the intricately ornamented eggs crafted by Peter Carl Fabergé to the sleekly minimalist designs of the late Apple CEO Steve Jobs, but the two men have a lot in common." —Christian Science Monitor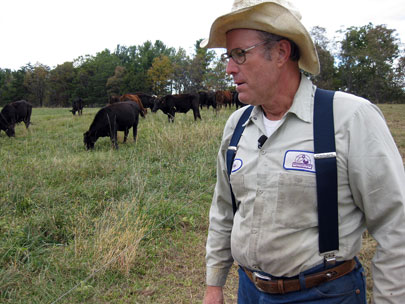 AGRICULTURE: "I think Joel Salatin is a possible contender." Food writer Michael Pollan, in response to a question from the Washington Post about the Steve Jobs of agriculture.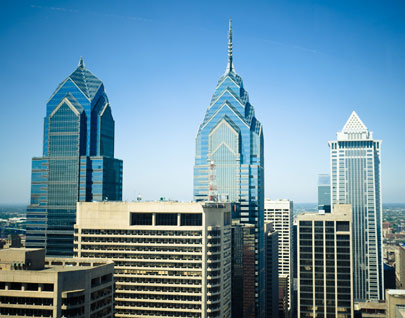 PHILADELPHIA: "The December 12, 2012 article from The Philadelphia Inquirer described me as 'The Steve Jobs of Philadelphia.'" —Ed Trice on LinkedIn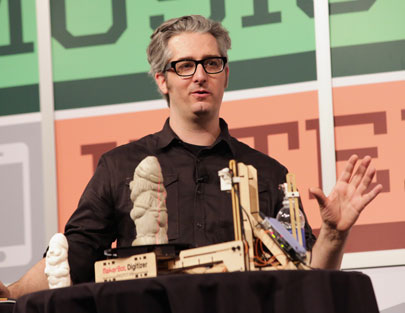 PLASTIC TRINKETS: "Steve Jobs once told my graduating class to 'stay foolish.' I've rarely met anyone who embodies that advice as much as Bre Pettis, founder of the Brooklyn-based home 3-D printing startup MakerBot." —Slate article with the headline, "The Steve Jobs of Useless Plastic Trinkets"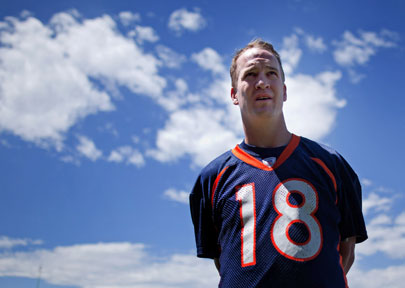 FOOTBALL: "Why Peyton Manning Is the Steve Jobs of the NFL" —Cracked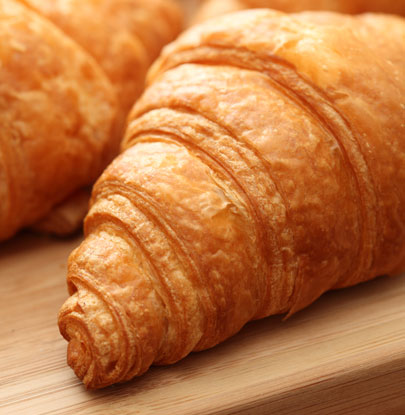 PASTRY: "The Steve Jobs of Pastry" —San Francisco magazine profile of Pascal Rigo, founder of the bakery La Boulange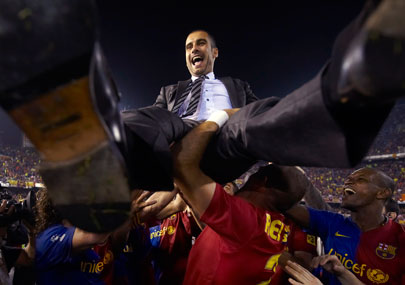 SOCCER (AGAIN): "[Pep] Guardiola did a fantastic job. He is the Steve Jobs of football: experimental, brave, a lover of beauty, and innovative. He is an important point of reference in the footballing world, and rightly so." —Jorge Valdano, interviewed by Eurosport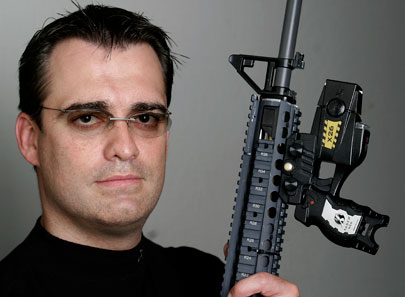 POLICE DEVICES: "Is TASER's Rick Smith the Steve Jobs of police technology?" —PoliceOne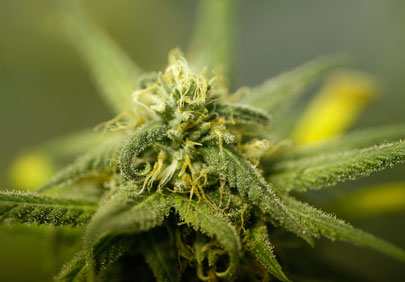 MARIJUANA: "In the fledgling legitimate marijuana trade, Medbox's CEO, Bruce Bedrick is sometimes referred to as 'the Steve Jobs of medical marijuana dispensing,' a nod to his strategic acumen and supposedly flashy temper." —Huffington Post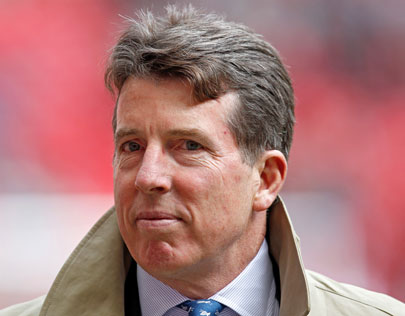 BANKING: "Such was [former Barclays CEO Bob] Diamond's well deserved reputation for buccaneering that many still think of him as irreplaceable—the Steve Jobs of banking." —HR magazine
19th-CENTURY FURNITURE: "Long before there was Steve Jobs, there was Duncan Phyfe. Operating from lower Manhattan in the early 1800s, he turned out products that were elegantly simple, impossibly sleek, eminently functional and strikingly pricey." —Barron's

RETAIL: "Ron Johnson is the Steve Jobs of the retail industry," —Bill Ackman, founder and CEO of Pershing Square Capital Management, quoted in the New York Times
Before it's here, it's on the Bloomberg Terminal.
LEARN MORE