The Tech Company Lawyers Who Stand Between You and Government Snoops
By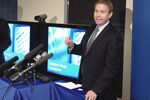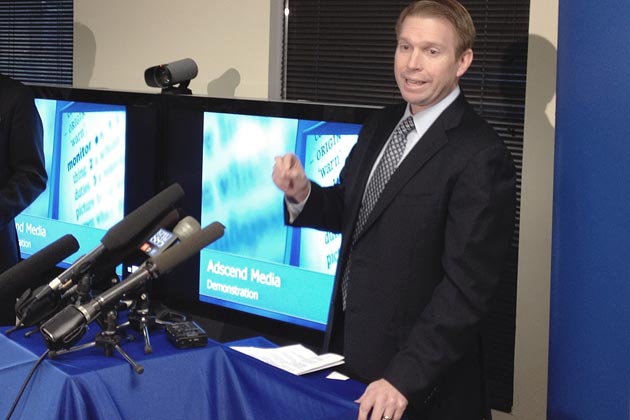 The in-house legal teams at Silicon Valley companies are usually associated with intellectual property disputes, anti-trade spats, and the maneuvering around initial public offerings. Yet the latest revelations about Prism, the U.S. National Security Agency's digital-snooping program, make it clear that the top lawyers inside the tech giants have spent years fielding significant numbers of surveillance requests from U.S. government agents, putting them on the murky frontiers of national security law.
In an effort to to tamp down anger among some users and privacy advocates, Facebook, Apple, Google, and Microsoft released new details in recent days on the number of requests for user information each company has received from law enforcement and national security agencies. The companies said they receive from 4,000 to 10,000 government requests over a six-month period, with Facebook fielding the most requests of the group. A minority of those requests came from the NSA, but none of the tech companies is allowed by federal law to break out those numbers.
Facebook seems to have anticipated the shift into the realm of national security law; it went after a political insider with federal law enforcement chops as its first general counsel. Microsoft and Apple, by contrast, have chosen men from a more traditional intellectual-property background. The legal department of PalTalk, the undiscussed mouse in this room, is headed by a man whose legal background is in real estate. Here's a quick look at who's in charge of the legal departments of the tech companies that are wrangling over Prism.
Facebook: Ted Ullyot is particularly well-suited to deal with the social-networking giant's challenges on national security issues stemming from leaked secrets. Before he joined the company in 2008 as its first general counsel, Ullyot was a White House lawyer who "helped coordinate the response to the investigation into the leak of CIA operative Valerie Plame's identity," according to a profile in the Los Angeles Times. During his tenure in government, Ullyot worked as an associate counsel to President George W. Bush and was chief of staff to former U.S. Attorney General Alberto Gonzales, as well as a clerk for Supreme Court Justice Antonin Scalia. Facebook cited Ullyot's strong ties to the Republican Party as a reason for hiring him.
Ullyot's tenure at Facebook has been eventful. He defended the company against the Winklevoss twins, who said they were the true creators of the site, and he navigated an ugly patent dispute with Yahoo!. The company continues to face lawsuits from shareholders over its troublesome IPO.
The controversy over Prism could very well be the last hurrah at Facebook for Ullyot, however, since he has said he plans to leave the company in July.
Apple: The hiring in 2009 of Apple's general counsel and senior vice president of legal and government affairs, Bruce Sewell, signaled that issues other than privacy and surveillance were top concerns. Sewell came from Intel, where he had handled antitrust, licensing, and intellectual property issues, and he joined Apple as it found itself in courtrooms defending against accusations of anti-competitive behavior. Apple's legal team under Sewell has focused on patent litigation, playing aggressively on both offensive and defensive sides of disputes.
Microsoft: Like Apple, Microsoft has a general counsel whose experience centers primarily around antitrust and intellectual property issues. Brad Smith, who has been with the company since 2002, has also focused on legal issues that relate to a further priority of Microsoft's: recruiting new engineers. In order to widen the potential pool of employees, the company and other major technology firms have pressed for looser immigration rules to ease the hiring of talent from other countries. Smith has also led Microsoft's effort to make science and technology education more central to American educational policy.
Google: David Drummond began working with Google in 1998 as an outside lawyer, helping the company incorporate and raise its first rounds of financing. In his pre-Google career, Drummond's specialty was financial: He worked with technology companies on raising money, mergers and acquisitions, and stock offerings. As Google's footprint grew, the company and its top lawyer have been increasingly drawn into the political sphere. "I don't think we thought we'd be involved in Washington deeply," said Drummond in 2012. In recent years the company has sparred with regulators over anti-trust and privacy issues. Google has also been increasingly aggressive on lobbying; it spent $18 million last year under the eye of Susan Molinari, a former Republican congresswoman.
Yahoo: Ron Bell, Yahoo's general counsel, has been in his position for less than a year. Still, he has worked for the company since leaving Apple's law department in 1999. Bell's background is in intellectual property and media law, and his work in Yahoo's legal department included efforts to establish media partnerships. He was working as deputy counsel for North America in 2008 when, according to the New York Times, Yahoo unsuccessfully attempted to defy the government's requests for information about foreign users.
Before it's here, it's on the Bloomberg Terminal.
LEARN MORE