The Best Undergraduate B-Schools for Corporate Strategy
Geoff Gloeckler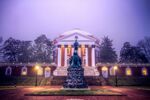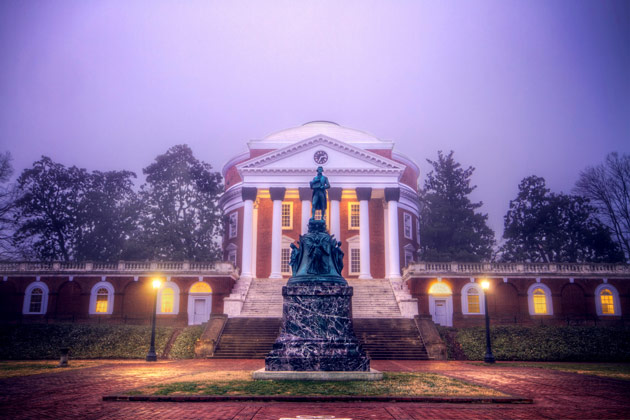 As part of the 2013 Best Undergraduate B-Schools ranking, Bloomberg Businessweek asked undergraduate business students from this year's graduating class to tell us, via an online survey, about their business school experience, from getting in to their school to getting a job. One section of the survey singles out specific aspects of the business program and asks students to grade them on a scale from A to F. Over the past few weeks, we have published the top 10 B-schools in each specialty area, from accounting to entrepreneurship. Next week we will publish the entire undergraduate specialty ranking, which will include 124 schools. Today, the last individual specialty ranking looks at corporate strategy.
The schools at the top of the list are best at helping their students find solutions to real, complex business problems. Leading the way is the University of Virginia's McIntire School of Commerce.
At McIntire, all business students participate in the school's Integrated Core Experience (ICE), a two-semester grouping of required courses that cover the basics of business. Much of the coursework is centered on real-time business problems that sponsor companies are facing, and student teams are tasked with developing strategies to deal with the problems. At the end of the first semester, each team presents its findings to classmates, faculty, and executives from the sponsor company. Recent sponsors have included Major League Baseball and Rolls-Royce North America. Then, in the following semester, students take on a six-week capstone course in which they are asked to develop an in-depth entry strategy for an actual company in one of four emerging markets.
Following McIntire in the corporate strategy ranks is Wake Forest University's School of Business. At Wake Forest, all business enterprise management, finance, and accounting majors take a course in the basics of strategic management in their junior year to prepare them for summer internships. Then, as seniors, they have the option to take additional courses in corporate strategy and entrepreneurial strategy. Additionally, all seniors complete a management simulation course called The Challenge. The course is built around a computer-based simulation in which student teams run a company over an eight-year period.
Below is the list of the top 10 schools for corporate strategy.
Top Undergraduate Business Schools for Corporate Strategy
| | | |
| --- | --- | --- |
| 1. | Virginia (McIntire) | 1.092 |
| 2. | Wake Forest | 1.111 |
| 3. | Babson | 1.124 |
| 4. | Emory (Goizueta) | 1.150 |
| 5. | Carnegie Mellon (Tepper) | 1.152 |
| 6. | Boston College (Carroll) | 1.176 |
| 7. | Boston U. | 1.177 |
| 8. | American (Kogod) | 1.178 |
| 9. | Washington U. (Olin) | 1.179 |
| 10. | North Carolina-Chapel Hill (Kenan-Flagler) | 1.188 |
Methodology: The ranking is based on student responses to a question asking them to rank their program's corporate strategy offerings. Points are awarded for each response—ranging from one point for an A grade through five points for a grade of F—and they are then averaged for each school. If students did not have exposure to the area in question, they could answer NA, and their response was not included. The ranking is based on the average; schools with the lowest average are ranked the highest. The average corporate strategy score for all 124 undergraduate business schools in the ranking was 1.43.
Join the discussion on the Bloomberg Businessweek Business School Forum, visit us on Facebook, and follow @BWbschools on Twitter.
Before it's here, it's on the Bloomberg Terminal.
LEARN MORE