MBA Journal: Talking Business
Cathy Mae Favorito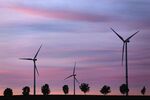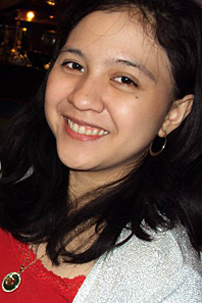 As an international student who finds herself in the U.S. for the first time, I have always been eager to explore different states. Most breaks during the school year were spent figuratively catching my breath, recovering from classes, and searching for an internship and therefore were not conducive to exploration. And so it was just recently that some MBA friends and I were able to find the time to visit some sites along the Mississippi River.
While waiting in a queue, we found ourselves talking about operation bottlenecks and buffers. Finding that an attraction offered free entrance, we debated whether it made business sense to do so. Dining in a smokehouse with a constant line out the door, we discussed how the selling out of a product can bolster a restaurant's reputation. Yes, one year in the MBA program definitely affects the way you talk about things you encounter on a daily basis, especially if you didn't really "talk business" before.
When I started my MBA at the Mendoza College of Business, I was sure of the general direction in which I wanted my career to go. For instance, I knew I wanted to work in an operations role in a technology company. Going through the first year has made the picture in my mind a lot clearer. I now know the kind of role or company I am not the best fit for, and what role will not meet the priorities I have set up for myself.
At the same time I have discovered areas I hadn't considered before but that turned out to be things I'm very interested in. Areas such as sustainability. Right now, I'm working in an IT operations role at a global technology and manufacturing company for my internship, and I believe it is a good step toward my goals. I look at operations as an area in which I want to excel, with the added bonus that it has the potential to contribute so much to a company's sustainability goals.
I am glad I came to the U.S. to pursue my MBA, especially because the business environment is very different from what I was used to in Asia. There's nothing like learning from the actual experience of living in another country with a different culture. Even though it was not easy, having welcoming, supportive, and helpful classmates, administrators, professors, and coaches greatly helped me in my adjustment. I do believe, though, that our program at Mendoza could stand to have more international diversity among the members of the class and could benefit from a more global scope of the business world in some of its courses.
By the end of August, my final year in business school will begin. I'm excited, apprehensive, and a tad sentimental. Aside from the now-accessible electives and full-blown job search, the next school year will signal the start of the graduation countdown. It will be more hectic, more stressful, more challenging, which means there will be more excuses to socialize. Time flies by so fast, and it's up to me to enjoy the ride.
Join the discussion on the Bloomberg Businessweek Business School Forum, visit us on Facebook, and follow @BWbschools on Twitter.
Before it's here, it's on the Bloomberg Terminal.
LEARN MORE