business
Every Week Is Small Business Week. This Week It's Official
By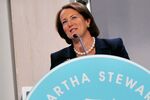 Every week is small business week at millions of small businesses across America. Positive recognition is always nice, but most small business owners would prefer to do a little bit more business—or to rewrite federal policy on taxes, immigration, health care, or any other number of issues—than to win an award. So why all the fuss over National Small Business Week, which kicks off today?
First held in 1963 by the order of President John F. Kennedy, the annual event has the hallmarks of a Hallmark holiday—a celebration that serves commercial and political interests. President Obama issued a presidential proclamation touting "America's entrepreneurial spirit," and Republican members of the House Small Business Committee will publish Op-Ed columns on the state of small business. Washington Democratic Senator Patty Murray recorded a video message to be shown at a National Small Business Week event in Seattle today.
Nor will the private sector miss out. There are myriad sponsors, including Microsoft, Staples, and ADP. Speakers include Square Chief Executive Officer Jack Dorsey, Angie's List founder Angie Hicks, and NFL quarterback-turned-entrepreneurial coach Fran Tarkenton. All have something to sell small business owners.
Still, a Hallmark holiday is a holiday all the same. (Don't Valentine's Day roses smell just as sweet?) For the small businesses being honored at Friday's closing ceremony, the occasion is a welcome bit of recognition of their hard work and success. For small business owners who attend regional events in Seattle, St. Louis, Pittsburgh, Arlington, Tex., and Washington, D.C., there are networking opportunities. For those who can't attend, many of the educational panels are being streamed on the Small Business Administration's website.
National Small Business Week is interesting to the degree that its agenda gives insight into the issues that matter to small business owners—or, at least, the issues that matter to the SBA and corporate sponsors of this week's events. Along those lines, here some recurring themes:
Going global. In 2010, President Obama pledged to double the nation's exports by 2015, and is counting on small businesses to play an important part. A study published by the National Small Business Association last week indicated that small businesses want to expand internationally, but don't know where to start. Panels held today through Thursday and streamed online may be a place to start.
Obamacare. With the main provisions of the health reform law going into effect in 2014, and many small business owners confused about the law, it's no wonder that National Small Business Week is devoting several sessions to Affordable Care Act 101.
Financing. The SBA and Treasury Department hosted a summit on small business capital last week; this week's events feature several sessions on raising capital for small businesses, including a Google+ Hangout on small business loans.
Social media. Most small business owners aren't keeping up with bigger companies when it comes to online marketing—which may be why National Small Business Week is dedicating a series of panels to social media and managing online reputation.
Supporting underrepresented groups. There's a panel today called "Resources for Tribal Business," and a discussion on immigrant entrepreneurs on Wednesday.
Before it's here, it's on the Bloomberg Terminal.
LEARN MORE