business
Failure Drinks and Rethinking Risk: How CFOs Can Spark Innovation
By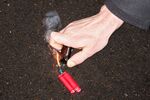 When it comes to nurturing breakthrough business ideas, chief financial officers often get a bad rap as research and development-budget tightwads who care more about quarterly results than the possible long-term payoff on a bold investment. A new breed of chief financial officers and finance execs, though, is beginning to shake this reputation. These corporate figures are putting their own stamp—a precisely calibrated one—on how to nurture innovation within large organizations.
It involves a push-pull strategy, the finance executives say. That means supporting new R&D initiatives and startup ventures with ring-fenced budgets and applying less demanding performance metrics on fledgling ventures. It also means mustering the courage to pull the plug on a bad bet before it's too late.
Here are eight tips that CFOs and finance executives shared for incubating success in a recent report titled "Managing Innovation," co-authored by two global accounting bodies, the American Institute of CPAs (AICPA) and Chartered Institute of Management Accountants (CIMA).
CFO as Chief Innovation Driver
Simon Henry, CFO of Royal Dutch Shell, says that the finance department's role in measuring and monitoring the performance of individual business units makes it uniquely qualified to manage risk and plot opportunity. The twin outlooks can bring much needed guidance to a gung-ho founder who wants to change the world but is unsure of the costs. "We want to encourage innovation and not stifle it, but not in a totally uncontrolled way," he says.
Rethink Risk
All businesses face risk—something the wide-eyed entrepreneur might never want to admit. But without risk, as the old adage goes, there is no reward. "The perception that risk management is there to apply the brakes is a misconception by many," says Anita Menon, chief risk  officer at Prudential BSN Takaful, a joint venture between Prudential and Bank Simpanan Nasional. "The risk function is there to encourage the business to understand that they need balanced strategies or actions in order to grow the company."
Bankroll Innovation
Shell allocates $1.5 billion annually to R&D, plus a further $4 billion to incubate innovation efforts across its business lines. Part of that sum goes to what it calls a "game-changer budget," a fund to which employees can apply for support of promising research projects that fall outside their daily work. It's no blank check, though. "A finance function needs to be able to understand the business well enough to know what is a worthwhile activity, but also, in this part of the business, to have a bit more of an open mind," says Shell CFO Henry.
Ring-Fenced Budgets and Lenient Growth Metrics
Nurturing success means applying different rules—at the outset, anyhow. As the study concludes, "Distrust is exacerbated when early-stage ideas are prematurely tested against traditional financial metrics, before an idea or project can evolve." For this reason, innovation-minded finance execs call for relaxed P&Ls and reasonable growth metrics that don't demand too much of new ventures. Coca-Cola, for example, deploys what it calls a "stage-gate" development strategy in which innovative ideas get funded in phases, once they have hit achievable milestones. "If you get to the first gate—and if you're on track—you pass through that gate and get the funding for the next phase. And if you get through to launch, we can spend many, many millions of dollars," explains Doug Bonthrone, director of global services strategy at Coca-Cola.
Finance Embeds
High on the CFO's innovation checklist is the suggestion to place top lieutenants where the action is: inside new ventures. Giving finance a prominent inside-the-trenches role within the innovation process helps to build the business case for funding the current project as well as future ideas. "The role [of embeds] is decision support in the innovation process, from idea right through to launch," says Stephen Bolton, group controller at consumer goods giant Diageo.
Peer-Review Brilliant Ideas
All needle-moving successes start with a great idea. And let's face it, few good ideas come from uninspiring workplaces. To separate the water cooler chit-chat from the next killer idea, BT Group runs an employee ideas scheme in which staff are encouraged to suggest innovations, which are then run through a peer-review process. "It's very important that there is a supportive and enquiring culture for innovation, but then having the right checks and controls to validate innovations," says John Beswick,  group capital expenditures controller of BT. "We need to encourage idea generation from all parts of our workforce, and then to have the robust peer review process, so that you choose the vital few to pursue."
Celebrate Success and Failure
W.L. Gore & Associates has a unique response to bets that do not pay off. When the plug is pulled on a project, managers celebrate its passing with drinks. That sends the message to staff that the pursuit of innovation, success or failure, is to be rewarded. Back in the office the next day, it's time to work. The team conducts a detailed post-mortem to determine lessons learned as to why it failed to take off.
Before it's here, it's on the Bloomberg Terminal.
LEARN MORE