business
What Gannett Loves About Belo: No Newspapers
By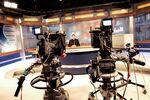 Newspapers, like 1960s sports cars, are expensive toys these days: costly and usually more trouble than they're worth. That's the sentiment behind Gannett's move this morning to buy Belo for $2.2 billion in cash and assumed debt. If shareholders and antitrust regulators sign off on the deal, the owner of USA Today and 81 other newspapers will be transformed into a company that earns more than half of its operating profit from TV broadcasts.
Gannett pitched the deal as a "broadcast Super Group"—the Velvet Revolver or Cream of the media world, if you will. Here's a rundown of what it gets in a Belo buy:
• 20 broadcast stations, mostly in Texas and the Northwest, including nine in the top 25 U.S. markets
• Access to roughly one-third of U.S. households
• Five additional CBS stations, making Gannett the network's No. 1 affiliate
• Four additional ABC stations, catapulting Gannett from the network's 11th-largest affiliate to No. 4
"Scale really matters," Gannett Chief Executive Officer Gracia Martore said of the additional TV stations during a conference call this morning. While describing the potential deal for Belo as about far more than broadcasting alone, Martore also made it clear that the TV stations would have been enticement enough.
Last year, Gannett posted a 49 percent margin on its surging TV revenue as almost one-quarter of its publishing sales disappeared and the profit margin on newspapers came in at 10 percent. While its ad sales staff were burning shoe leather pitching glossy inserts to, say, the car dealers of Montgomery, Ala., TV station managers in places like Bangor, Me., were sitting back and collecting fat fees from cable networks that needed to include network feeds in their packages of channels.
Diversification, it turns out, is about the only thing that has meaningfully helped the giants of the newspaper business of late. At the Washington Post Co., for instance, newspapers brought in just 15 percent of revenue last year—half as much as television and cable—while Kaplan and its other education assets accounted for 55 percent of sales. The picture is similar at News Corp., where publishing newspapers and books contributed just 23 percent of revenue in the past nine months. Many News Corp. investors don't even want that much, lauding a coming plan to spin off the newspaper business into a separate company later this month.
Belo, however, is a step ahead. It ditched its newspapers five years ago.
Before it's here, it's on the Bloomberg Terminal.
LEARN MORE