Want More Exports? Do a Better Job Showing Entrepreneurs How
by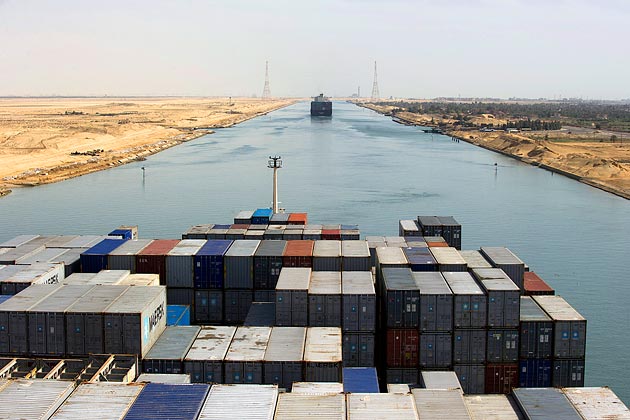 Back in 2010, President Barack Obama promised to double U.S. exports by 2015. Small businesses account for one-third of U.S. exports, according to the Census Bureau. A study published today by the National Small Business Association and the Small Business Exporters Association found that convincing more small companies to start exporting begins with education: Forty-six percent of non-exporters said that they "don't know where to start," while 49 percent said the federal government should make more training available.
In an introduction to the survey (PDF), which builds on companion research conducted by the two organizations in 2010, NSBA President Todd McCracken and NSBA Chairman David Ickert write:
"One overarching theme throughout the survey was the broad agreement that the U.S. system and assistance can be overly complex. Two of the top three responses among both exporters and non-exporters when asked what types of federal government support would be most beneficial to their company had to do with better availability of information and consolidating federal agencies to provide a one-stop-shop, two issues NSBA and SBEA have raised for many years."
In a statement, House Small Business Committee Chairman Sam Graves (R-Mo.) said the findings support legislation introduced last month intended to streamline federal efforts to help small exporters. Of course, there's a difference between wanting to learn more about exporting and committing the time and money required to seed foreign sales. (The average small business exporter spent 8.4 percent of its annual operating income getting ready to export, according to the survey.) A study published in April by the Small Business Administration's Office of Advocacy highlighted the role financing.
To conduct the survey, researchers collected online questionnaires from 500 small business owners last month, most of which were NSBA and SBEA members. Seventy-four percent of respondents had fewer than 20 workers, and 76 percent had $1 million or less in annual sales. Forty-eight percent of respondents in the survey, which built on research the two organizations conducted in 2010, were either manufacturing or professional services firms.
In terms of reaching Obama's goal, one bit of good news: Sixty-four percent of respondents had sold goods and/or services overseas at some point in the life of their business, up from 52 percent reported in the 2010 survey.
Before it's here, it's on the Bloomberg Terminal.
LEARN MORE