Renaming the Redskins: Four New, Nonracist Names and Logos for D.C.'s NFL Team
by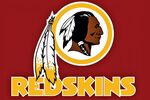 Controversy over the name of the National Football League's Washington Redskins surfaced again in May, when 10 members of Congress wrote to the league and Dan Snyder, the team's owner, asking for a change. The legislators said the name is a "racial, derogatory slur" against Native Americans. Snyder has long resisted a change (in spite of the fact that one could argue rebranding would be profitable). NFL Commissioner Roger Goodell backed Snyder in a response to Congress, writing that the name stands for "strength, courage, pride, and respect."
We asked David Placek and his staff at Lexicon Branding—the firm that came up with the names BlackBerry, Febreze, OnStar, Pentium, and FiOS—to cook up some new monikers for the team. Then James Skiles, creative director at Phoenix Design Works—maker of logos for hundreds of pro and college teams, including the Colorado Rockies and Philadelphia 76ers—drew logos to match.
In the PowerPoint presentation below, you can see Lexicon's thought process. First, the company surveyed the NFL landscape and noted, for instance, that half of the 32 teams have animal names; 11 have "humanistic" names (Texans, Patriots); 4 are mythological; and 1, the lonely Jets, is named for a vehicle. Lexicon also tabulated favorite first letters and the use of alliteration, and created scatterplots to map team names on spectra such as passion vs. aggression and speed vs. strength. (The company did not give these names the trademark vetting it normally provides for corporate clients.) Placek & Co. conclude:
"Tradition is important, but so is innovation. The team has been known as the Redskins since 1932. A new name can represent a decisive way to leave controversy behind and step into the future."
Here's what Lexicon and Skiles came up with:

Rocs
Lexicon: Initial R maintains connection to Redskins heritage. Allows for rallying phrase "Washington D.C. Rocks!"
Placek: "It's so much like Skins—it's quick and it's fast."
Skiles: "The iconic mythological bird looms over the top of the type."

Metros
Lexicon: No NFL team name starts with an M. Sounds modern, sleek, and powerful.
Placek: "We were looking for a little bit of poetry."
Skiles: "Fashioned to work with the idea of a D.C. Metro token."
Leopards
Lexicon: Mind share with existing Bengals, Jaguars, Lions, and Panthers. Keeps the new name in the "expected" range for pro football franchises.
Placek: "It's pretty long, and people might create the nickname Leps—but what a beautiful identity."
Skiles: "A fierce, iconic rendering of the mascot."

Skins
Lexicon: Widely recognized current team nickname. Possible high acceptance among die-hard fans.
Placek: "The logo is going to be a little harder: Maybe it's just a really strong S."
Skiles: "A tattoo visual wrapped around a dynamic type mark, juxtaposing the tribal genre against a D.C. architectural icon."
Here's the full deck:
Before it's here, it's on the Bloomberg Terminal.
LEARN MORE