Are Credit Unions Saying No to More Small Businesses?
by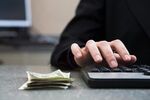 During the Great Recession, banks battered by the financial crisis lent less to small businesses. Credit unions picked up some of the slack, using comparatively strong financial health to fill the demand for small business loans. By one measure, that trend has been reversing: Biz2Credit's Small Business Lending Index shows approval rates at credit unions have been falling steadily, while big banks appear to be loosening standards for small business loans.
Biz2Credit compiles its monthly index from 1,000 small business loan applications made over its online platform, with amounts ranging from $25,000 to $3 million. Credit union approval rates have fallen each month over the past year, according to the index, declining to 45 percent last month, from 57 percent in May 2012. Approval rates at big banks increased to 17 percent from 10 percent over the same period.
There are two main explanations for those shifts, says Rohit Arora, chief executive of Biz2Credit. As big banks make more loans, they're shrinking the pool of high-quality applicants that credit unions might lend to. (Banks can be more attractive to borrowers because they're often able to make loans more quickly than credit unions, according to Arora.)
For another thing, credit unions that increased small business lending during the recession have been less aggressive about building commercial loan books, Arora says. One reason: federal law caps credit unions' business lending at 12.25 percent of total assets. As any given credit union approaches that limit, it's likely to become choosier about the business loans it makes.
(Credit unions have been lobbying Congress to raise the cap. Earlier this year, the American Eagle Federal Credit Union of Hartford, Conn., said it was winding down its business lending operation rather than risk hitting the limit.)
Bill Hampel, chief economist at the Credit Union National Association, which lobbies for the industry, questioned whether the Biz2Credit index reflected the true state of credit union lending. "A lot of small business lending is relationship-based and requires local knowledge," he says, noting that Biz2Credit's online platform might not offer a fully representative sample of credit union loan applications. While credit unions don't report approval rates, says Hampel, data published by the National Credit Union Administration show that credit unions made $3.9 billion in business loans in the first quarter of 2013, up from $3.1 billion in same quarter a year ago.
Hampel did concede that "approval rates might have been higher" during the recession, when credit unions were expanding their business lending books, and bank lending to small businesses was on the wane.
Before it's here, it's on the Bloomberg Terminal.
LEARN MORE