A Victory for Unpaid Interns
By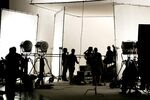 Interns of the world can now unite. Or at least it may be easier for them to do so now that a court decision has found unpaid interns who worked for Fox Searchlight Pictures on the filming of the movie Black Swan were actually employees and should have been paid. The judge also certified the group of interns as a class who could sue Fox on behalf of unpaid interns who worked on other productions.
According to the ruling (PDF), the Fox interns gained little more than "resume listings, job references, and an understanding of how a production office works." Fox, on the other hand, received real benefits from the work done, the judge said, because it would have needed to pay someone to do the work had the interns not been there.
Camille Olson, an attorney at Seyfarth Shaw who represents employers, says the ruling hinged on how internships should be judged. There are two main ways to determine the line between intern and worker. The first is called the "primary benefit test," which essentially asks: Overall, who gets more out of the gig—the intern or the company? The second is based on a 2010 guidance from the Department of Labor that outlines six different factors, such as whether the intern performs work that a paid employee would otherwise have had to do.
In the Fox case, the judge ruled that while some appeals courts have used the primary benefit test, it was "subjective and unpredictable" and didn't fit within the precedent of a foundational Supreme Court case on the issue. Instead, the judge said the six-point analysis was more appropriate.
The ruling comes just a month after a different judge shot down an attempt by interns at the publisher Hearst to sue their employer as a class. That judge ruled each intern's experience was different enough to require individual lawsuits.
There have been just a handful of cases challenging internships, and the competing rulings show the issue isn't settled yet. Still, the Black Swan case, which Fox has said it will appeal, provides extra ammunition for interns, ProPublica reports.
While the test cases make their way through courtrooms, the heightened attention that's come from the court challenges in general has led employers to do "a lot more due diligence to make sure setting up the program in accordance with the law," Olson says. That means creating bona fide programs which include mentorship and guidance. With all the scrutiny, and now the Fox ruling, it's increasingly risky for employers to just shove off scut work on unpaid interns.
Before it's here, it's on the Bloomberg Terminal.
LEARN MORE