A Middle School Teacher's App Cuts Grading Time
by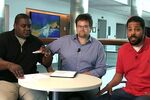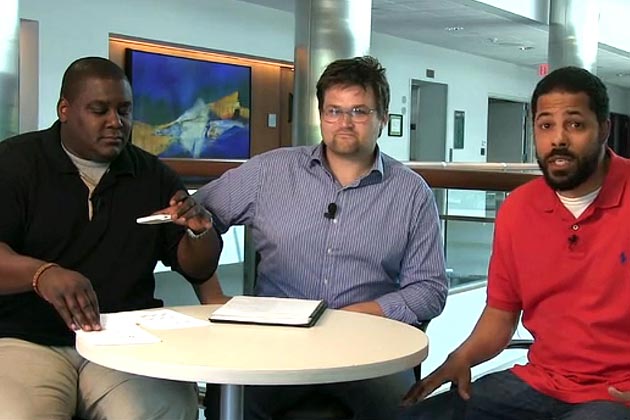 Walter O. Duncan IV, a middle school English teacher in Norwell, Mass., finds grading his 85 students' quizzes a tedious slog, but the short, frequent reviews tell him what lessons stick and what he needs to reteach. Last year he began dreaming up a way to speed the process with his iPhone. The result is Quick Key, an app that scans the oval bubbles on students' quiz sheets, tallies the data, and sends the scores into a digital grade book. He says it gives him more time to plan creative lessons, like the ones where he dresses up as a pirate.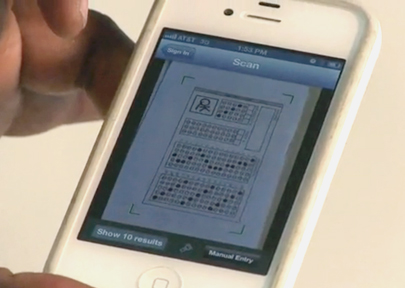 Teachers have long used Scantron machines to grade multiple-choice tests, but schools pay for each score sheet and share a single machine, so Duncan says it's not practical for grading the volume of short quizzes he gives. To commercialize the app, last August he formed a company called Design by Educators with his best friend, Isaac D. Van Wesep, who has a Babson College MBA.
Their big idea is to keep teachers at the center of building Quick Key. "Whenever some new technology comes into my school, it's always top down," Duncan says. "Oftentimes that software just creates more work for me." They've invested about $23,000 of their own money, raised $187,000 from angel investors, and are collecting donations on Kickstarter to refine the early version into polished, app-store-ready software. Duncan has also enlisted a fellow teacher, Marlon Davis, and a former student, Cameron Ehrlich, to round out his team. Ehrlich, now a student at UC Berkeley, "just used to be the biggest smartass" in Duncan's classroom, he says with affection.
Being so closely tied to teachers gives the company a level of authenticity that may help it compete with other grading apps out there, says Adam Newman, managing partner of Education Growth Advisors, which consults with education businesses. Newman says several of the more successful education ventures have been founded by teachers, including school software company Kickboard, and lesson-plan marketplace Teachers Pay Teachers. "These are people in the trenches who know what it is people need and want," Newman says.
Quick Key enjoyed some viral exposure after one of Duncan's students put a video of him using it on Reddit that has been viewed more than 300,000 times. That helped draw nearly 4,000 people to sign up as potential beta testers. The company is rolling out the app, which it developed with Boston design firm Rocket Farm Studios, to 100 of them this month. Hundreds more are acting as a virtual focus group, responding to surveys online or doing phone interviews with Davis to discuss what features they want.
Duncan is leaving South Shore Charter Public School at the end of this year to work on the business full time after 14 years in the classroom. The challenge for Design by Educators will be keeping that link to teachers on the frontlines. "How do we stay a company that makes software that's actually designed by teachers?" Van Wesep says. "That kind of experience is going to let us build a piece of software that has all the tiny things that you might not even notice that make it work."
Before it's here, it's on the Bloomberg Terminal.
LEARN MORE